Email Marketing Software and Tools all come in different shapes and sizes depending on what you need or want to achieve from using a tool or software such as this.
Email marketing tools are designed to make your life easier; instead of spending hours writing out the same email to hundreds of people, with this software, you can keep costs down, build a loyal customer base and increase sales. With the automated process provided by email marketing software, you now have time to focus on other pressing business matters.
Why is Email Marketing Needed?
In today's 2022 world, email is opened more on your phone than it is on your desktop, and that means getting in on email marketing for all devices is critical to your campaign's success. By adding and implementing new technological advances to your email marketing strategy, you will be able to take advantage of all the latest trends and stay relevant with the information you want to share.
This is why it is essential to find a reliable email marketing software solution that will give you the necessary tools you need to have a successful email marketing campaign. You will need a tool that provides you with the ability to email all of your contacts in bulk, detailed reporting, campaign management tools and high deliverability, all of which are extremely important and should come alongside many other features within your chosen email marketing software.
And, in the same way that an SEO consultant might require a certain suite of tools, an email marketer or business owner will require the right 'kit' to get the job done properly. And, ultimately, that's what this guide is about… I'm here to test, teardown and critique the most popular email marketing platforms around today. So you may have heard of, some maybe not, but all of these have something to offer to both the beginner and the newsletter expert.
How Much Does Email Marketing Software Cost (or what should you be expecting to pay?)
Many email marketing tools allow you to reach a certain number of subscribers in your email campaign before they start to charge you, so depending on which one you go with, you can sometimes go a while without actually having to pay out a thing.
But there will come a time when you have to pay up something, so most software runs with the standard pricing model, which is usually calculated at a price per subscriber, so you will get charged small amounts every time you gain an email subscriber.
On the other hand, other tools will do it price per email so that they will charge you for each email sent rather than per subscriber, so weighing up which one will be most beneficial to you and your campaign will be important to figure out.
So here are our top ten email marketing software and tools in 2022 for you to consider when looking for your next email marketing tool: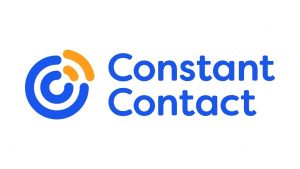 Constant Contact is an email design tool that allows you to have access to multiple options to import your email contacts and lets you upload emails in bulk from file to a multitude of varying email types from Gmail to other third party emailing apps.
This software has been created to make the whole email marketing process as easy as possible. Its simple layout allows you to take advantage of its drag and drop functionality; you can choose from several ready-made templates or customise your email from scratch. Once you've done all this, you will have a very personable email marketing campaign with just a few clicks.
When using Constant Contact, you will be guaranteed customer support throughout your time with them, whether that is over the phone or live chat support; you will be able to ask for help from people that have extensive email marketing knowledge to make sure you are making the most out of this software.
Pricing with Constant Contact is done with a two-tier system; with two separate subscription plans available, you can choose how much access you want or need for this tool. Still, alongside this, they give you a whopping 60-day free trial, so that gives you plenty of time to test out this software and make sure this is the tool for you.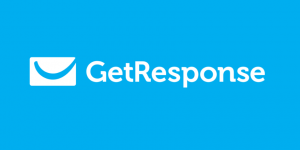 GetResponse is great for all businesses, but if you host webinars or have an eCommerce site, this software would be especially great for you. Building your email campaign is very straightforward with GetResponse. You can pick from a variety of pre-made templates, start from scratch or upload your HTML code into the editor, giving you plenty of options for designing the perfect email.
GetResponse also gives you access to thousands of distinct stock images that you can use to your advantage and even has a Shutterstock gallery that you can browse and purchase your desired image from there.
This software tool also has a mobile app so you can access all your data, create your emails and manage your contacts all from your mobile device. The other main feature of GetResponse is that you can drag and drop dynamic content based on customer segmentation, and it even gives you the option of an automated email with blog digests.
Pricing with GetResponse is based on the number of contacts you have on your list and has varying tiers to accommodate any size of contacts on your email list. They also have a 30-day free trial, so you can give it a try first before committing to anything right away.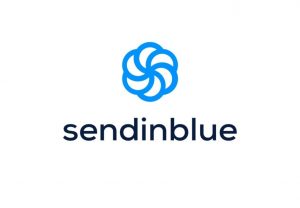 SendinBlue will impress you with its vast email marketing tools that allow you to access many different modern technological features. These features let you take advantage of the latest trends within the email marketing world. Some of these tools are locked by a higher-priced tier, but even in the free version, you are allowed access to lots of different elements to help your campaign to its total capacity.
There are a few main features that are worth pointing out; one is an unlimited number of contacts and details, so you can add as much or as little as you want to as many people as you like. You also get fully functional sales CRM and customer segmentation options that allow you to reach exactly who you want with simplicity and ease.
Pricing with SendinBlue has four different tier systems, Free, Lite, Premium and Enterprise, which all cover different amounts of accessibility and features within those tiers. Still, all of these tiers have everything you need to make a successful email campaign.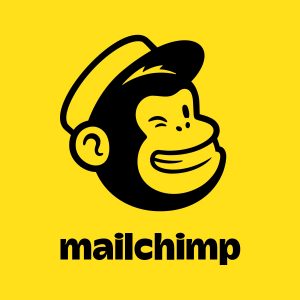 Mailchimp has a central aim: to make sure that the whole usability of this software feels smooth and natural and will be easy to use for beginner email marketers looking for their first email marketing tool.
With Mailchimp, you are able to organise your contacts, add tags and insert additional information when you need to, and with the Audience Dashboard, you are able to add or remove certain bits of information or contacts that you no longer need. One of Mailchimp's biggest bonuses is that it comes with an integrated image editor, so you no longer have to go on additional tools to create the perfect email; you can do it all in one place.
Mailchimp also has a dedicated app to make accessibility even smoother. On this app, you can access your performance data, add more email contacts and even create landing pages and emails, all from your phone!
Pricing with Mailchimp works by basing the amount you pay on the number of contacts you plan to have. There are different tier systems depending on what you want, and they also have a Pay as You Go option too, making sure to give you total flexibility throughout your time with Mailchimp.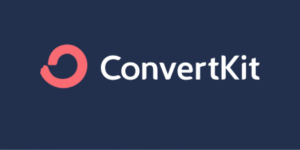 If you are looking for a classic email marketing tool that doesn't have loads of frills and lace that gets the job done, then ConvertKit is for you. ConvertKit has everything you need to support your ever-growing email campaign, and with its unlimited amount of emails that you can send out to your contacts, you are able to grow faster than ever.
ConvertKit has a few other prominent features, too, including a sign-up form builder, which is vital for getting more people to sign up for your email campaign. It has over 70 different integrations with a variety of third-party applications that will help you design the perfect email. Along with the tag-based customer segmentation and many email automation options to choose from, you will be spoilt for choice when using ConvertKit.
Pricing varies completely with ConverKit, from free to paid options. There are different tiers depending on what you are looking for. The paid options are subscriber-based, and they can also provide you with free migration options if you do need to move your data from another email marketing tool. ConvertKit also comes with a 14-day free trial, so you don't have to commit to anything right away.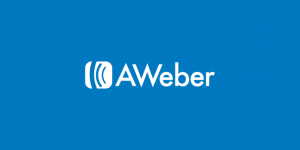 With AWeber, you get a unique email marketing software experience as it is powered fully with AI email template designing technology. You can take a deep breath and know that even the newest of newbies will be able to operate this software!
Along with its AI technology, this email marketing software also has other outstanding features, from personalised emails, contact targeting and a free image library; you are able to fully customise your campaign to your exact specifications, and you can also add video-based landing pages to really catch your subscribers eye.
AWeber offers both a free option and a paid option when it comes to its pricing system. With their paid option being based on your subscriber count, you can choose whether to pay monthly, quarterly or annually depending on what's best for you and your business. They also offer a 30-day money-back guarantee, so if you're not happy with what you're paying for, you can quickly get your money back without any hassle!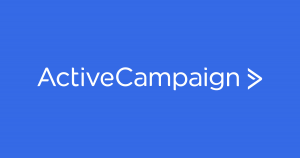 ActiveCampaign's entire software is created to be completely straightforward and easy to use, with some added features to make your email marketing tool experience even better. ActiveCampaign has similar features to the usual email marketing software but with an added twist.
They have a personal consultation call and spam analysing tool to make sure your subscribers are getting the complete email ActiveCampaign treatment. Along with those features, this tool also has to offer an unlimited number of emails that you can send and social media integrations to connect all your media into one place.
Pricing at ActiveCampaign is a little different to other email marketing software tools we have come across. So as you increase your contacts, the higher payment tiers actually become unavailable.
So actually, the more subscribers you have, the fewer features you have with your email marketing. Still, they also give you a paid-for service, whether that is monthly or annual payments making the cost cheaper over a more extended period of time.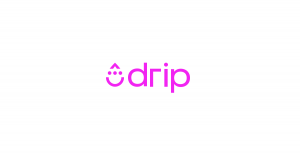 What you see with Drip is what you get with Drip. There are no hidden costs or surprise tier payment systems. Everyone gets the same amount of excellent quality email marketing software, no matter who you are.
With Drip, you can send an unlimited amount of emails out, and with the connection to over a hundred different social media platforms and third-party integrations, you are able to access all your followers and have them get your email campaign and advertise your campaign quickly and all in one place.
Drip also has a fantastic visual builder for the customer funnel flow, opt-in forms and personalised content so that you can build the best email campaign, and with their 24/7 email support team, you can always get hold of one of their email marketing experts to help you.
The only pricing that Drip does have is charging you based on the number of subscribers you have, and that's it. Having Drip can cost as little as $19 per month, which is incredible for beginners with smaller budgets.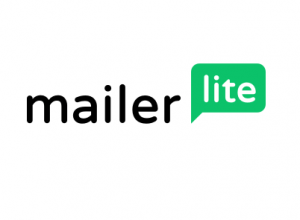 MailerLite is very similar to all the other email marketing tools we have discussed in this article. Trustworthy and reliable, MailerLite has over 62 individual email template options for you to create your perfect email campaign and also has over 110 integration options to optimise your email marketing to the best of its ability.
MailerLite has a phone app that you can access on any device, and this application allows you to see the results of your campaigns in real-time, schedule any important messages and manage your overall subscriber list. The editing system is available on mobile browsers, too, so you can edit your email campaign no matter where you are.
Pricing with MailerLite differs as they have either free or paid plans that you can choose from, but the good thing with MailerLite is that there is no tier payment system. Once you start the payment plan, you can choose to pay monthly or annually, and you can even get a free website with five landing pages if you decide to sign up.
Klaviyo has an aim not to be too complicated, and they definitely have achieved that. They have a standard process of creating and designing your email marketing campaign, and as email marketing software goes, this one is very similar to a lot of other tools out there in the way it has been designed to be easy to use and effective in its creation.
Some of Klaviyo's main features are that it has dynamic content that can be added to your email campaign, over 120 one-click integrations that can access your social media and other apps so that you are able to reach a bigger audience, and it also has other modern features that focus on the analytics of your email marketing campaign.
Pricing with Klaviyo is straightforward and easy. You get free and paid options with the same features throughout the whole software, but you do have some limitations depending on the number of contacts and emails sent based on your chosen subscriber amount. Klaviyo, unfortunately, doesn't have a money-back guarantee or a free trial period to opt in or out of.
Final Thoughts
Email Marketing is probably one of the most significant returns on investment strategies out there, and it will only grow with the demand, so make sure to do your own research. Look into what it is you want precisely from an email marketing tool and what results you expect in exchange for your money.
It's important to point out as a final thought to make sure to look into those main features that you are getting and whether they are going to be an advantage or an annoyance to the whole email marketing building process. Anything that frustrates or annoys your audience will lead to unsubscribes, so always keep this in mind when making your choice.
If you enjoyed this guide, then you'll probably also enjoy some other related content on my site:
If you're looking to get into AI copywriting or exploring how far AI has come in the SEO world, check out my Jasper AI Review
For those who love to listen to shows and watch videos, check out my guide to the best SEO podcasts for marketers of all skill levels