AI copywriting tools are becoming all the rage, but what are they? Well, AI Copywriting is a system that uses artificial intelligence, machine learning and, most recently, GPT-3 by OpenAI to learn and generate human-like text and copy. 
It uses a processing technique that implements natural language processing that writes text with pre-trained algorithms that crawl the internet to find the exact language you are looking for. 
Now, using an AI tool wasn't always this intuitive. Before the GPT-4 system was invented, a lot of AI copy was very robotic and stiff and didn't have the flare of human-like writing at all, whereas now, they are getting pretty close!
The best overall tool
Jasper AI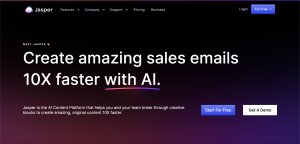 Get a free trial with 10,000 extra credits 
Best for beginners
Copy.ai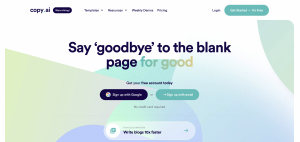 Best for advanced users familiar with AI copywriting software already
Writesonic Agency Package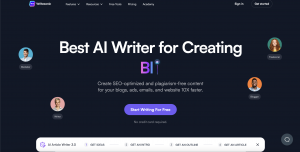 Why Use AI Copywriting Tools? 
There are many benefits to using an AI Copywriting Tool, for example – 
AI Copywriting Tools are great for writers struggling with writer's block. It is common in the writing world for people to get stumped with what to write when looking at a blank screen, so using an AI copy tool helps move them past that block and at least gives them some idea of where to start when writing. 

Another benefit of using AI Copywriting Tools is that they save a lot of time! For example, If you have loads of copy to do in a short timeframe, an AI copy tool can quickly and efficiently create several pieces of content in just a few seconds, freeing up time for you to either write more content or have a well-deserved brew! 

They save you money. If you are a business owner looking for a bunch of content to be written, hiring a writer to do this can be costly, so by using an AI Copywriting Tool, you can get the job done in a much cheaper and cost-effective way. 

AI Copywriting Tools don't just do copy for you. Many of these tools come with an array of different helpful tools that won't just improve your content but will also help your website with SEO tools, keyword checkers, and much more; you and your website will be ranking high in no time! 
Are AI Copywriting Tools Better Than Real Copywriters? 
The demand for bigger, better and faster technology and for results to be perfect is becoming more of a required feature in today's world. People are always looking for ways to achieve the highest efficiency and so creating these AI Copywriting Tools gives people that choice. 
But with that said, no machine, no matter how artificially intelligent it is, would replace the candid, authenticity of actual human writing and overseeing your content. The main issue with these AI copy tools is that even if they produce good content, they are not always reliable, so you need a human copywriter to proofread and check the AI content to make sure it is up to business standards. 
Also, actual human writers have unique writing styles, with different tones of voice and language that you would find hard to replicate with an AI-powered content creator. So as we stand now, AI-based copy tools cannot completely replace human writers.
My tip for anyone offering SEO consultancy out there looking to save a bit of money on their copywriting is not replace your copywriters with AI. You simply cannot beat the output of a human, especially an expert copywriter in their given field.
What you can use these tools for is to help you out when:
You get stuck with writers block (by prompting a following sentence)
Use them to write structured data. I've found these tools to be very accurate with things like lists and numbered items in a guide. For example if you were to write 'here are the 3 core aspects of SEO', it's very likely to get things right in terms of what the headings need to be – you will need to tweak and expand from the AI output, but it'll at least get you a nice structured list in the format you've outlined
Responding to frequently asked question content, or even when scraping the 'also asked' aspect of search results. Now that you know many AI-driven websites exist, you'll start to see the ones which scrape and output the 'people also asked' section of the SERP's as a means of expanding content on a page. I feel like Google will certainly catch-up with these practices, but if that's what you're looking to do then AI can help to speed up that process by giving straightforward answers to simple, non-ambiguous questions.
Anyway, here are 10 of my favourite tried and tested tools for when you want to branch-out into the wonderful world of AI copywriting!
The 10 Best AI Copywriting Tools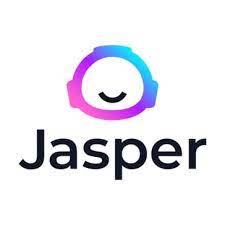 Jasper is probably the best AI copywriting tool out there so far. Originally called Jarvis, this AI tool was built for copywriting.
Jasper takes content generation commands and will automatically create all kinds of different content for you and do it for any platform you need it for, from blog posts to product descriptions to even social media and Google ads. Jasper really can do it all. 
With more than 50,000 users worldwide since its first launch in 2020, it is clear that this tool is top-rated for its efficiency as an AI Copywriter.  
With many features available from multi-language compatibility, adjusting the tone of voice and SEO and SEM optimised writing every time, and so much more, Jasper is jam-packed with features that will not disappoint. 
Jasper Pricing & Subscription Options 
Due to Jasper being such a premium tool, they don't offer a free plan or trial, which for the amount you get and how good it is, it's not surprising. But Jasper offers two different subscription options, Starter or Boss Mode, and each offers multiple sub-tier pricing options based on the number of words you need per month.
Starter Package: Starts at $29 per month, which is for 20,000 words per month and allows you to access all of the 50+ different features available and but with the Starter Package, you are unable to access some of the advanced features. 
Boss Mode: Starts at $59 per month, and you get a starting point of 50,000 per month. With this plan, you are not only getting all 50+ features but can access every advanced feature available, too, such as the SEO mode and Grammarly integration. 
Psst – Make sure you check out my extensive Jasper review including a live demo video and examples of how I've used the tool to win the featured snippet for some of my affiliate projects. 

Copysmith, just like its competitor Jasper was created in 2020, and this AI Copywriting Tool does give Jasper a run for its money. Copysmith has over 32 different copywriting templates to choose from, allowing writers to cover all their content needs, from blogs and articles to eCommerce to even social media posts and ad copies. Copysmith encompasses a wide range of content using AIDA and PAS marketing frameworks to help generate that copy. 
Copysmith has a vast range of frameworks and templates to choose from, but it is also stuffed with helpful features and tools to make your copywriting life so much easier! 
With the GPT-3 model to get the best artificial intelligence content available, an easy-to-use interface so you never get confused, and a variety of plugins from WordPress to Shopify to cover all your eCommerce needs, Copysmith is the complete package deal! 
Copysmith Pricing & Subscription Options
Copysmith offers its users a free seven-day trial and allows you access to the entire software and every feature to really test it out and see if it's the right AI Copywriting Tool for you. 
When it comes to its pricing, Copysmith has three separate pricing plans available, with both monthly and yearly billing options. These plans are: 
Starter: This starts at $19 per month and gives 50 monthly credits with access to its basic features only and doesn't include the long-form generator within this package. 
Professional: The Professional plan starts at $59 per month with unlimited credits that allow access to the blog generator and all basic features, but you can only have 100 plagiarism checks and long-form content creation. 
Teams: If you have a team with up to two members, this plan starts at $118 per month and gives you unlimited credits for short-form content and long-form content is limited to 500 per month. 
Enterprise: This plan is custom priced for bigger businesses or organisations that need an unlimited credit amount for all features. 

Writesonic was created during the Covid-19 Pandemic when the need for an AI Copywriting Tool was probably at its highest, with everyone working from home. This tool was launched on Appsumo, and people loved it! 
This AI tool can generate more than 40 content types, and right before you even start your content production process, Writesonic will ask you what kind of content you are looking for and will use either the AIDA or PAS marketing frameworks to come up with that chosen content. From website content to digital ads to eCommerce and blog posts, Writesonic covers it all. 
Not only that, but Writesonic has a wide range of superb features too. You can expect the highest content writing ability using the latest AI and the GPT-3 model. It has predictive scoring, so you know how well your audience will receive your content before publishing. With so much more to offer, Writesonic is easy to use, so you will never get lost trying to figure out how to get the most out of this AI Copywriting Tool. 
Writesonic Pricing & Subscription Options
Pricing with Writesonic is flexible, with generous plans that suit every type of user. When it comes to free trials or free programs, Writesonic offers a ten free credit scheme that allows users to generate content within that credit limit for free so that they get a feel for what is on offer. 
After your free credits, you will then have to choose between their yearly or monthly plans. 
Starter: Beginning at $15 per month and gives you access to every feature, including its long-form writing tool, but comes with a 75 credit per month limitation, so you have to decide what content is most important that month. 
Professional: Starting at $45 per month, you can get unlimited credits for content generation, but you will only be able to access 250 generations per day for long-form writing. 
Start-up: This is a plan that starts at $95 per month, but for that, you get unlimited copywriting credits and 750 long-form content creation credits per day, which is great for a small business or freelancer. 
Agency: Perfect for bigger businesses or agencies, this plan starts at $195 per month, and for that amount, you get unlimited short-form content, 2,000 credits to create long-form copy, and you gain access to all upcoming features, white labelling and support channels throughout.

Copy.AI was also created and launched in 2020, and its popularity has grown to become a customer favourite when it comes to AI Copywriting Tools. Copy.AI is perfect for those who need multiple projects done quickly and completed within a day, making it great for freelancers with deadlines or agencies with a mountain of content. 
Copy.AI offers many unique features, including access to over 90 built-in tools that are all there to improve and create top-notch content. It also provides the latest GPT-3 content, so your copy sounds as human-like as possible and has many varying extensions and plugins to take advantage of that will make your eCommerce content perfect. 
With all of these features, Copy.AI also give you over 70 tools to create various pieces of content that are seamless and expertly written, from content for social media to eCommerce ads and blog content templates; you will be spoiled for choice with Copy.AI!
Copy.AI Pricing & Subscription Options
Pricing is just as impressive. When using Copy.AI, you can access a seven-day free trial that will let you have 100 runs per day, giving you plenty of opportunities to test out every feature available and plenty of time to decide if Copy.AI is for you. 
Then when the free trial is over, you can choose between two different plans billed in either monthly or yearly cycles, depending on what works best for you.
Solo: If you are a keen blogger, freelancer or small business, this will work perfectly; starting at $49 per month, you can access the full software and even the newest, premium features. 
Custom: This plan is billed yearly and is for larger businesses or agency type businesses. By signing up for this plan, you get a custom price to pay per year and are granted access to every feature available at a price that works for you and your business.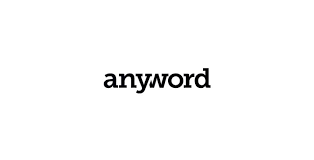 Founded in 2012 under its first name, "Keywee", this AI Copywriting Tool was then renamed "Anyword" and is known to be one of the best AI-based Copywriting Tools on the market. 
One of Anyword's features that make this AI copy tool stand out from the rest would have to be its Predictive Performance Score. This allows Anyword to generate a long list of all featured content types with a score; this score will give its user an idea of how well the copy will convert online to potential viewers. The higher the number, the better chance you'll get of a great conversion. 
This is just one of many notable features that Anyword offers, including Continous Optimisation to make sure your content is automatically optimised to its highest potential and the Fun Factor that lets you generate every kind of copy, even ones with slang terms and urban sayings. 
Anyword is designed to create copy for all kinds of content channels, whether for sales copy, SEO meta descriptions, social media or blog posts and articles. Anyword has your back 100%!
Anyword Pricing & Subscription Options
Anyword offers a great seven-day free trial that allows you to look around and try out some features before deciding whether Anyword is suitable for you. 
After that, Anyword has three plans available one is a stand-alone price per month, and the others are customised to each client. 
Starter: This plan charges you $19 per month and gives you a 15,000-word allowance. Very reasonably priced, considering you gain access to many of the tool's features and the Predictive Performance Score feature. 
Pro: You get everything that the Starter package has to offer and allows you access to selected advanced tool options and an unlimited word count. This plan is customised for each client. 
Enterprise: This plan allows you to get everything from the unlimited word count to advanced collaboration tools to fully managed traffic acquisition. This plan is made for businesses that need complete work, and that's why this package's pricing is also customised for each client.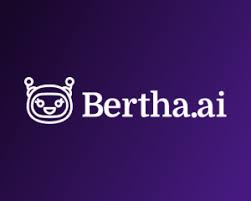 The first fully integrated AI Copywriting Tool and assistant for WordPress, Bertha is one tough cookie and creates unbeatable content for your website. Using the neural network to understand the context of the content you want to be written, Bertha can combine this with other data points to give your content a leg up, factoring in audience demographics, keywords, synonyms and much more. 
Unlike some other AI copy tools, Bertha works on Natural Language Processing (NLP) and machine learning technology to gain insight into the content needed for your piece. With over 20 different content templates, Bertha can produce anything from sales pages, landing pages, product descriptions etc.!
Not only that, but Bertha is also compatible with all of the major themes on WordPress, such as Elementor, Beaver Builder and Gutenberg. This is so you can use your blog post editor directly as well. With a bunch more impressive features and tools, Bertha is the real deal. 
Bertha Pricing & Subscription Options
Bertha does come with a free version of this AI Copywriting Tool and gives you a 1,000-word generation with all of the functions for no cost, so you can fully explore Bertha and everything this tool has to offer. 
Bertha also comes with three other more advanced payable plans that you can choose from to improve your experience. 
Pro: This is $30 per month and will allow you to download Bertha to one website and generate around 20,000 words per month. 
Multi-Biz: This costs $70 per month, but you can install Bertha onto three different websites, and it gives you a word count of 60,000 to use every month. 
Pro Unlimited: At $99 per month, Pro Unlimited lets you download Bertha onto all websites you have or will have in the future and gives you 500,000 words per month to use. 
Writecream is one of the more newly launched AI Copywriting Tools on the market but gives its users the help they need to generate completely different content. From personalised voiceovers to LinkedIn connection request messages to even podcast scripts, you will never be stuck for content again.  
This tool is very well-known for its software, and with GPT-3 features, this copywriting tool is excellent at creating awesome content. With a wide range of other features like the plagiarism tool and a user-friendly interface, you will always be able to get the most out of Writecream. 
Writecream Pricing & Subscription Options
Writecream is a free AI Copywriting Tool, but it also has paid versions and plans that you can buy to get some more featured content to help you and your writing. 
Free Plan: It comes with 20 free credits, which you can use however you want throughout the site. It allows you to use every content template, email and char support channel and access the newest available features. 
Standard: This plan is $49 per month and gives you the same features as the free version, but you get an extra 200 credits to use on content creation and access all of the available tools on the software. 
Extended: Costs $69 per month and offers you all the same features as the other plans, but you get 750 credits to play with and use however you see fit. 
Custom: If the other plans don't offer you the access or tools you need, this custom plan allows you to contact the Writecream team and get a plan completely customised to your wants and specifications. The extensiveness of your overall plan will determine the price.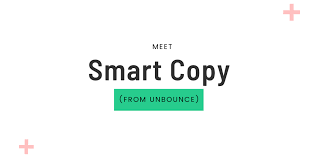 The journey of Smart Copy by Unbounce is not a simple one. First, starting under the name Snazzy AI, this tool became extremely popular very quickly, and so that caught the attention of Unbounce, a landing page builder site. 
So in May 2021, they joined up with Snazzy AI and changed the name to Smart Copy by Unbounce, offering people high-converting copies that generate quickly for your landing pages. 
Smart Copy by Unbounce isn't just great for landing pages; they are filled with valuable tools and features to help copywriters, bloggers, and small business owners gain control over their AI-based content. 
With over 30+ differing copy cases at your disposal, this is probably one of the largest collections of cases from any copywriting app. That, alongside other amazing features like the GPT-3 technology, gives you the feel and tone of human-like writing without the hassle of writing it yourself. Smart Copy by Unbounce is an excellent choice for anyone looking for an AI Copywriting Tool. 
Smart Copy Pricing & Subscription Options
Looking for a completely free tool can be difficult, but Smart Copy by Unbounce has got you! With a forever free plan, they let you generate content as much as you like five times a day, giving you access to all copy templates. 
But they do also offer a paid plan which is the Growth Plan. The Growth Plan is a monthly subscription of $49 per month. It lets you gain unlimited access to their copy creation and unlocks all the features and tools you need to run a successful copywriting business.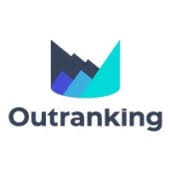 Let's be honest; you can't have great content without even better SEO; that's why in 2021, Outranking was born! Outranking is an AI Copywriting Tool with an SEO filled twist, giving you everything you need to write amazing content and have it rank on Google. 
Outranking has many excellent features on both the copywriting side and SEO sides. With SERP analysis ready and available, SEO optimisation and multi-keyword research tools, you have the golden ticket to top-notch SEO quality content. Along with Google PAA, Outline Builder and much more, you are spoiled for SEO choices!
Outranking also has GPT-3 technology for the best copywriting, so you can be reassured that your content will be full of the best AI-based human-like writing possible. 
Outranking is not just great for your copywriters and bloggers, but if you need SEO content, marketing copy, or social media copy that is filled with relevant keywords, then Outranking is the perfect AI Copywriting Tool for you to use. 
Outranking Pricing & Subscription Options
Outranking does have a Free Trial avaliable, giving its users 2000 characters free along with other features so you can get a taster of what Outranking is like, how to use it and whether it would work for you. 
But other than it's a free trial, the other three options available are monthly payment plans that unlock different features and tools for you to use. Outranking also has two add ons that you can buy. 
Add Ons: 
300k Characters – $29 
1 Million Characters – $59 
Starter: Charges $39 per month, and with that, you get ten documents and SERP analyses along with all the other significant features; you also get unlimited AI writing. 
Growth: The Growth Plan is suitable for businesses looking to scale upwards, and it costs $79 per month. You get 30 documents and SERP analyses, and along with all the major features, you also get unlimited AI writing. 
Professional: Outranking made this plan for the agencies, enterprises and bigger businesses looking for reliable AI-based content writing and for $159 per month, you get 100 documents and SERP analyses. You can add up to three team members to your plan to get the most out of this tool and unlimited AI writing.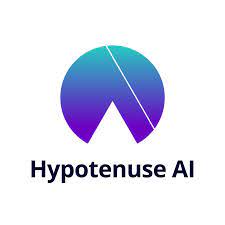 Lastly but certainly not least, Hypotenuse AI is another fast-growing, impressive AI Copywriting Tool that has caught copywriters' and business owners' attention. It has become a favourite among several of the Fortune 500 companies and many eCommerce marketers and bloggers. 
Hypotenuse AI has a knack for generating high converting content that, with just a few inputs, can be completely tailored to your brand voice and has a mountain of copywriting tools to help writer's block but also to improve previous content too. 
With features such as being the only copywriting tool that can connect to your product management systems and CMS' you can skip the annoying copy and pasting and get straight onto the next piece of copy. 
Also, among the multitude of tools and features Hypotenuse AI offers, they also have team and folder management tools that let you keep track of what has been done, what needs to be written and who has done what, all in one simple and easy to use place. 
Hypotenuse AI Pricing & Subscription Options
Hypotenuse AI gives you a seven-day free trial that gives you access to enough software and features to get a taste of how Hypotenuse AI works. It also gives you access to around 1,200 words to play around with the copywriting features available. 
This AI Copywriting Tool has three plans you can upgrade to after you have finished your free trial, giving you special features and tools depending on what you need as a copywriter. 
Starter: This plan is $29 per month, and you can generate up to 10,000 words a month and gives you an unlimited amount of advertising copy that you may need. 
Growth: This plan is $59 per month, and you get 60,000 words a month to create a copy as you see fit, and you can then generate an unlimited amount of not only advertising copy but blog posts too. 
Enterprise: This plan is a custom pricing tier, so you can request a specialised amount of words or features you would want to be included with this plan, and the Hypotenuse AI team would happily create a custom made plan for you. 
Conclusion
I would say that, largely, AI copywriting and the opportunities with it are very much still in their infancy. These are types of things that you just need to trial, as what one tool offers may very well be something you're looking for, or just might not like the way a certain tool approaches their layout or content output.
My overall winner is Jasper, purely based on their layout and support. If you have any preferred tools or would like to voice your opinions or recommend a tool for me to test, drop a comment below and I will happily check it out!
My closing thoughts for you with these types of tools are:
They won't do everything for you – You need to rely on them more as a support framework for content production and ideation, as nothing is going to replace that human touch.
Rely on them for speed and your wider content processes – They really can speed up how much content you can put out, even with the inevitable reformatting that comes with these types of tools!
They fairly priced – When you think about what your time is worth and how quick you can speed up your content processes, they're worth their weight in gold
They're constantly evolving – We're still very much at the start of the AI 'boom', and these tools are constantly having new features added
They have awesome free trials – I think it's fair to say that you can test the tools on this list relatively worry-free. Even if you do decide to pay, tools like Jasper give you a ton of extra credits so you can keep testing and tweaking as much as you need
Got a tool that you prefer that isn't on this list? Let me know! I'm always trialling AI copywriting tools and would love to get others added to this guide.