If you are looking to start your career path into SEO, or maybe you want to become your own boss and be a freelance marketer but are not sure where to start? Look no further! We have scoured YouTube to find you the best beginner SEO channels that are must watch for you to follow along and initiate your SEO journey.
YouTube is an excellent platform for learning absolutely anything from DIY projects to our friend SEO, and there are plenty of enthusiastic, knowledgable SEO experts who are itching to show you what they do and how to become the best at what you do!
A key aspect of being a great SEO means you have to learn everything from keyword research to completing a detailed website audit. Although that sounds overwhelming, following some of these channels' advice, you will be able to accomplish anything and be completely prepared for when your first client asks for these SEO tasks.
Watching SEO YouTube is also great for those who may not be the type to read a thousand books on the topic. If you are more of a visual learner, using YouTube to your advantage is a great way to educate yourself on SEO without falling asleep with boredom! A lot of these channels are engaging and educational, which allows you to learn SEO quickly and have some fun at the same time! They are a lot more practical and hands-on than books too, which means you can start putting your learning into practice from the minute you hit that play button.
Let's look at 10 of the best  YouTube Channels to help you learn SEO from the professionals.
10 of the best YouTube channels for SEO beginners

A solid channel for any beginner, Ahrefstv covers all different aspects of SEO, from growing organic traffic to link building. They cover everything you would need to be a successful SEO, and not only that, with their easy to follow presentations and informed experts, you will be comfortable in the knowledge that the information you are receiving is legit and accurate.
Ahrefstv is not only great for any beginners out there, but as you learn and grow as an SEO, you can continue to follow Ahrefstv and still find it helpful. They also produce a bunch of content for the more experienced SEOs so that Ahrefstv can be a continuing influence on you and your SEO career!

An SEO expert with over 18 years of experience, Craig has started from the bottom, making mistakes along the way to becoming the successful SEO he is today. From building and selling websites, running several agencies, teaching SEO all over the globe, and offering training and webinars on how to achieve your SEO potential, he has done it all.
Craig Campbell has tested everything and anything to do with SEO, from tools to new software and offers a wealth of knowledge about various digital marketing and SEO topics.
His YouTube channel is filled with loads of advice on how to make your own money doing search engine marketing and the best SEO tools to use, alongside lots of helpful tips and tricks that he has picked up over his long career that will help you start yours.

Great for those beginners out there who are looking for financial freedom, Portable Entrepreneur is a platform that helps empower and teach you how to be successful in your SEO marketing career. Whether that's how to find free SEO tools to begin with or how to create your own income through SEO, this channel covers everything!
Not only that, but Portable Entrepreneur also goes through various resources and practical SEO strategies that you can use in everyday practices to make your life easier. Like some other channels out there, they don't just help you as an SEO starter; they advise on much larger, more complicated issues and tricks that you can find and follow once you gain some more experience. This additional content makes Portable Entrepreneur another great asset to have throughout your career.

Moz is great for beginners because they are widely known within the SEO world, and they are known for their trustworthy advice and expert knowledge that continues to help SEOs every single day. As we said at the start of this article, if you are more of a visual learner, Moz's YouTube channel is a great tool to have in your SEO toolbox because they cover a wide range of SEO features.
I would recommend that you make sure you check out their infamous Whiteboard Friday series. Every Friday, they cover more specific, in-depth marketing and SEO tips and tricks that are laid out in an uncomplicated, easy to follow manner. Whether you are a beginner or expert, Moz and its YouTube channel have your back!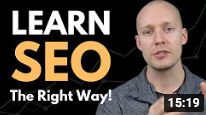 Nathan Gotch is an extremely clever SEO professional with many years of practising and implementing SEO throughout his career. His goal through his YouTube channel is to reach those looking to start their own SEO agency, or beginners looking for a starting point within SEO, all the way up to helping business owners and SEO practitioners break down some of the more in-depth and technical parts of having and doing SEO.
Nathan Gotch designed his channel to help everybody. He teaches using practical, realistic advice. His videos are frequently loaded with helpful information, tools, resources, and facts to help give you insight into how to improve and grow within your SEO journey!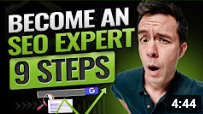 Matt Diggity is not only an expert in his own right when it comes to SEO, but he prides himself on using "real" SEO results and techniques that you will most likely come across. He details how to realistically resolve issues and utilise different tools to fix and gain those "real" results. Matt's videos are not only based on "real" results, but he also covers a range of topics, from helping you with ranking information to giving you the best up to date SEO recommendations and news.
His down to earth, factual content makes for digestible information that is easy to follow and quick to execute. His videos are designed in a way that can help both the experts and beginners of SEO and are engaging to watch. Matt Diggity's YouTube videos are likely to leave you wanting to subscribe and follow along for more!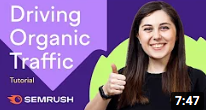 SEMRush is up there with the other big names like Ahrefs and Moz in the sense that they are trustworthy and give out information from the leading SEO experts around the world. SEMRush has many different platforms on which they share their content, from a very successful blog to their YouTube channel filled with tutorials, how-tos and advice. SEMRush will not disappoint when it comes to anything and everything related to learning and staying up to date with SEO.
Although they do some self-plugs by showcasing their own software tools and how to implement them into your SEO, their advice and information are universal. Anyone can use them, regardless of whether you are a beginner or an SEO professional, so take a look today and start learning.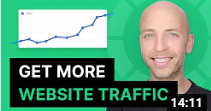 If you are a beginner but love data, then this guy is definitely for you! Brian Dean is an industry leader and SEO expert and has masses of experience in helping websites to rank on the first page of Google search results continually. He knows everything there is to know about using the correct keywords and utilising backlinks, and more to get those infamous first-page results.
His videos are all about in-depth strategies and analysing his results. If you are someone who prefers to learn through tried and tested techniques that are backed up by data, then Brian Dean's YouTube channel would be a perfect match. The videos he produces are usually longer in length, so make sure to block out some time in your day. I would suggest you make yourself a brew and get ready to have your SEO socks blown clean off!

Are you an all-rounder leaner? Then Shelley Media Arts Marketing's YouTube channel is the show to subscribe to. Yes, they cover SEO from the basics to the more technical, but if you are looking to improve your marketing, sales and business leadership skills too, then this channel gives you the opportunity to learn about loads of various subjects and help you become a fully-rounded marketer.
Whether you are looking at inbound marketing, SEO or even web design, this channel discusses it all and breaks down every topic into easy to digest pieces for your brain. SMA Marketing is all about reaching your full potential so have a watch, subscribe and get mountains of tips, tricks and resources to help you improve not only as an SEO but as your very own business owner.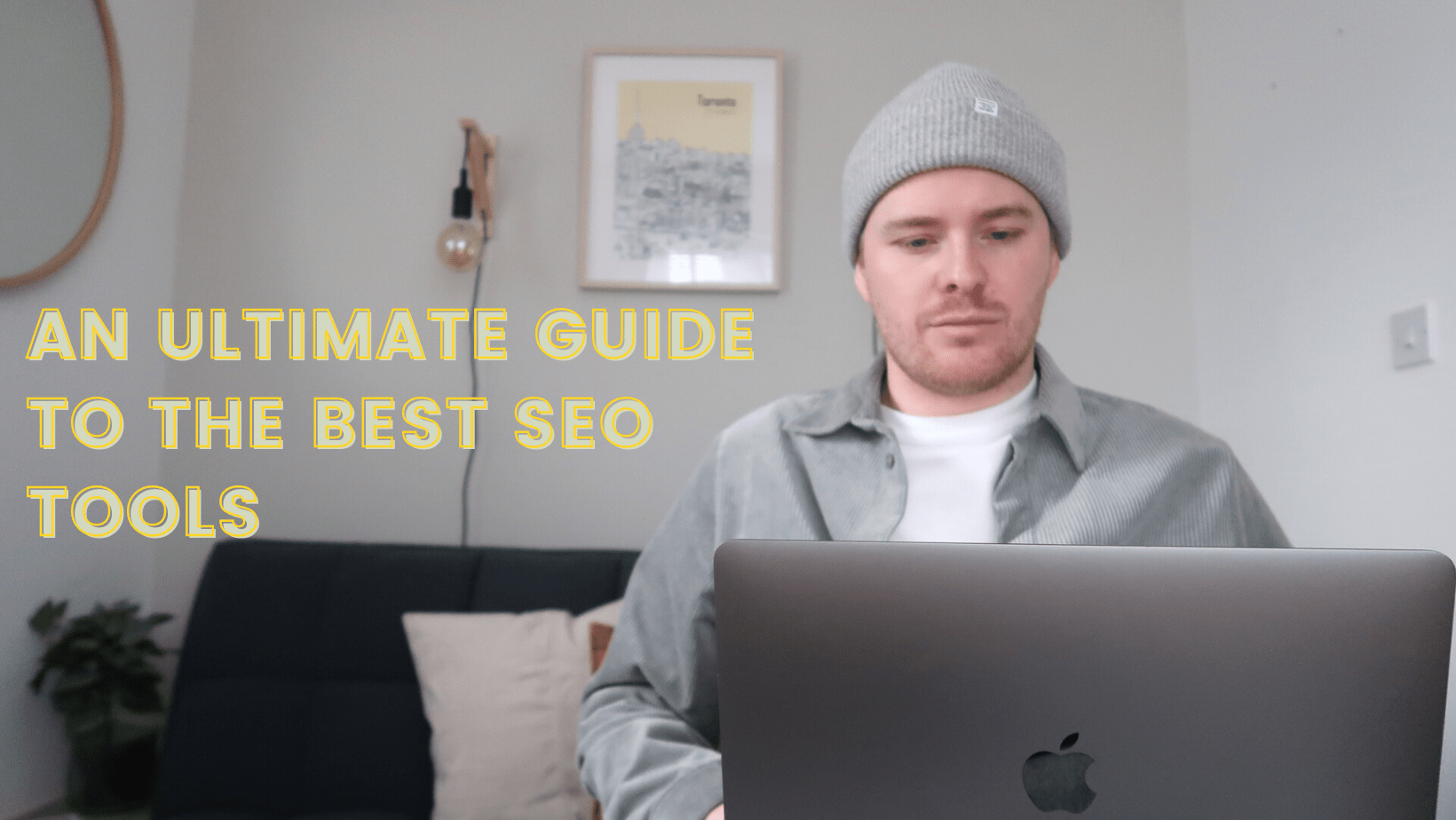 Yes, a little self-plug, but that's alright, isn't it? James Taylor SEO on YouTube is for those who want to start in the freelance SEO world or are already in it and want some extra SEO advice. If you know someone who has or is thinking about having a small business and needs to know how to grow their traffic organically and earn money from doing it, my channel is for you!
Covering a wide range of topics from White label link building to how to make money from doing SEO, there is a video for anyone. Regardless of your level of experience, my videos are designed to be easy to understand. I break down what would generally be considered a complicated subject and put it into layman's terms that everyone can understand and start to implement for themselves. So if that interests you, please go have a watch and subscribe to my SEO Youtube channel to stay updated for more content.
Do you need to worry about conflicting SEO advice as a beginner?
You can often feel almost paralysed based on conflicting information when starting out in the SEO world. As a beginner, it's important that you stick to authority channels like the above as a means of only getting the right information the first time around.
The SEO world is full of opinions alongside fact, so it helps to stick to what the industry majority deem as channels of authority. It's also imperative that you do your own testing, and always test the advice you're given. You never stop learning in SEO, whether that's newsletters, podcasts, blogs, videos or attending conferences to hear the pros speak.
What's the main thing you should look for in a beginners SEO YouTube channel?
The main thing to look for is consistency in their advice, a large following with an audience that doesn't seem fake (you'll be able to spot bot comments from a mile away), and also anything that isn't purely self-serving. For example, channels that try to plug their service without giving much advice. Generally, the larger channels have more to gain by retaining you as a listener, so the advice they give needs to be both spot-on and better than the competition. The 10 channels in this list are a good place to start.
Final Thoughts
YouTube is only growing in popularity and has a massive platform that caters to everybody, so finding the right SEO YouTube channel for you is easy. There are many great channels and creators out there to get you started. Remember, you won't be a beginner forever, so maybe even when you have gained some experience, you can make money sharing your thoughts and tricks you've learnt along your way with your very own channel.
Having your own YouTube channel not only means you can share your ideas, but it is also great for SEO, the more ways you can be out in the internet world, the better. YouTube is a massive search engine in itself, one of the biggest and most well-known, so by optimising your videos accordingly and creating engaging content, you can start to see results across the board. Having a YouTube channel alongside your website and social media and linking them all together will help you grow not only as an SEO but financially too.
So hopefully, you have found a few new channels to go check out from our best ten suggestions for SEO YouTube channels and start your journey to becoming a superb SEO!
No one voice is correct 100% of the time in SEO, so make sure you find a few channels that you trust and enjoy and combine your learnings from each of them to take your knowledge to the next level. Start experimenting on your own websites as well as your clients, and you'll soon be an experienced marketer yourself!