Being constantly aware of new updates, changes, and the Google algorithm landscape can be a full-time job in itself. To stay relevant and knowledgeable on everything SEO would require you to be constantly on Twitter, refreshing every minute just to know about new exciting case studies and best SEO practices.
So instead of scrolling your life away, trying to find these critical changes and ideas, why not sign up for an SEO Newsletter? Being subscribed to an SEO Newsletter means you can stay informed about what's happening in the industry, any SEO news that could be important, plus tips and tricks to help you and your SEO business.
There are many different newsletters out there on the internet, so it is always handy to subscribe to more than one. This way, you can get a greater scope of what is going on in the SEO world and find out about new elements of SEO that you may not have known about, or perhaps it could be more specific to something you want to know more information about.
10 SEO Newsletters You Should Subscribe To
So which SEO Newsletter should you choose? Here is our list of the best 10 SEO Newsletters that may interest and help you grow your SEO knowledge.

The Search Lab is a monthly SEO newsletter that focuses on local SEO. It will give you loads of different and important advice about getting businesses found in local searches and many other great SEO tips from SEO expert Greg Gifford.
The Search Lab Newsletter also has a weekly video series that gives you insight into search engine optimisation and has a Local Search Tuesday segment that will help you broaden your SEO horizons. Along with the weekly videos, this newsletter also covers PPC advertising and consulting, marketing updates and much more!
The Search Lab Newsletter goes out on the first of every month and is entirely free; all they need is your email address to subscribe. Take a look and subscribe today!

There is nothing worse than having FOMO over anything, especially when it comes to SEO! So with the #SEOFOMO Newsletter, you'll no longer have to miss out on the newest pieces of information.
#SEOFOMO is a weekly distributed newsletter that covers a bunch of SEO topics that will help you improve your SEO, from the latest news, resources and guides to advertising upcoming SEO events and giveaways that you can be a part of.
Curated by the incredible Aleyda Solis, the #SEOFOMO newsletter also promotes new remote SEO jobs that you can apply to and will also highlight other SEO specialists that you should follow to gain more insight and SEO knowledge.
So if you don't want to experience SEO FOMO ever again, subscribe to #SEOFOMO today!

The handiest notebook you will ever have! SEO Notebook is a weekly newsletter subscription that focuses on SEO strategy and gives you fantastic tips on different SEO topics and tricks you may not have tried before to improve your SEO strategy.
SEO Notebook shines a much-needed light on "underground" SEO experts that you may never have heard of before and allows you to connect with leaders within the industry and learn more about SEO strategy and how to stay ahead of the forever changing Google algorithm and guidelines.
SEO Notebook is run by the SEO Strategy Lead, Steve Toth, who has come up with his own custom SEO strategy that has enabled him to grow his subscribers by over 300,000 organic searches per month.
So to get more information on Steve Toth and his personal and exclusive SEO strategy, plus other tips and advice, he has to share, then why not subscribe to the SEO Notebook today!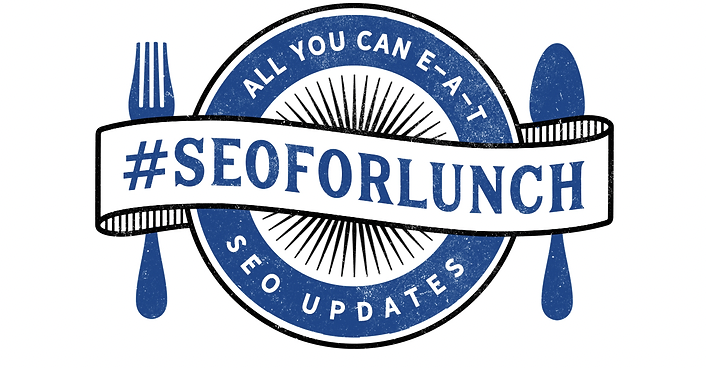 If you sleep and breathe SEO, you will most likely be having it for lunch too! SEO For Lunch is a weekly newsletter that you can read to stay up to date on anything and everything to do with SEO news. Not only is SEO For Lunch an essential read, but it is made to be bite-sized. This way, you won't get too bogged down with information that will make your brain hurt!
SEO For Lunch keeps SEO simple and gives you the relevant information in quick and easy to digest mouthfuls that will keep you wanting more.
Nick Leroy, a professional SEO Consultant, designed SEO For Lunch to give other busy and skilled SEOs helpful information and tips that he has learned over his career. His idea is to help share the SEO knowledge we all need in a quick and informative manner!
So if you want SEO For Lunch, sign up today to receive your helpful weekly newsletter!
If you are an SEO industry professional, finding the news you can use in your everyday life is extremely important to your growth as an SEO. So finding a source of information you can rely on is very important. That's where the Search News You Can Use Newsletter comes in.
This newsletter guarantees to give you essential algorithm updates, insight into new information, SEO tips and valuable tools that could help you in your next SEO endeavour!
Search News You Can Use is a weekly distributed newsletter created by Marie Haynes, a leader in the SEO industry and owner of MHC. Known worldwide, Marie Haynes cuts through the fluff and gives you practical, helpful knowledge that you can use, so having this newsletter on your subscription list is a must.
Subscribe to Search News You Can Use Today, and you won't be disappointed!

Search Engine Journal is the one-stop-shop for everything you will need to get ahead in the SEO world. With a daily newsletter delivered to your inbox, you will never miss out on any of the biggest SEO stories, how-to guides on PPC and content, or insight into social tips and tricks to help gain more traffic and stay ahead of your organic competition.
Search Engine Journal was created to help everybody in the industry get the info they need, no matter their niche and become the expert they deserve to be!
This newsletter is perfect for those looking for updates every day and who want to improve their SEO skills constantly. Subscribe to Search Engine Journal for your daily newsletter today!

Lion Zeal Newsletter is all about extracting, testing and sharing SEO information that will help experts with advanced field-tested SEO techniques. It is a newsletter designed to help professionals build upon their skills and utilise tools and tricks to get the most out of SEO.
Lion Zeal Newsletter was designed by digital marketer Daryl Rosser to help dissect overly complicated, advanced SEO and turn it into easy to follow, interesting information that everyone from beginner SEOs to Experts will be able to follow with ease.
This newsletter will be a frequent, informative addition to your newsletter subscriptions and is entirely free to join, so subscribe to Lion Zeal today!

Knowing where to start with SEO can be difficult as it is forever evolving, and there are so many voices vying to be heard. So, if you want a reliable, easy-to-read newsletter with all your SEO info in one place, then The Moz Blog might be for you!
As industry heavyweights, the Moz Blog gives insight into all things SEO, from the latest eye-catching news to techniques, tools and tips on how to best use SEO to your site's advantage. Not only that but The Moz Blog also offers expert advice and research on every SEO topic you can think of, so you'll never have to struggle again.
This newsletter is released weekly, so you can always be sure that the information you are reading is up to date and relevant. So if you want to add The Moz Blog to your newsletter list, subscribe today!

If you are looking for a newsletter that is obsessed with case studies, then Zero to Marketing is for you! This newsletter was designed by case study fanatic Andrea Bosoni, and its whole purpose is to find a new website every fortnight and to dissect it thoroughly.
Zero to Marketing goes through step by step on how to improve different types of websites through marketing and SEO and talks through every point in great, informative detail.
So if you are a case study nerd wanting some juicy detailed analysis of various websites plus tried and tested tactics to improve your organic performance, then Zero to Marketing should definitely be on your newsletter subscription list!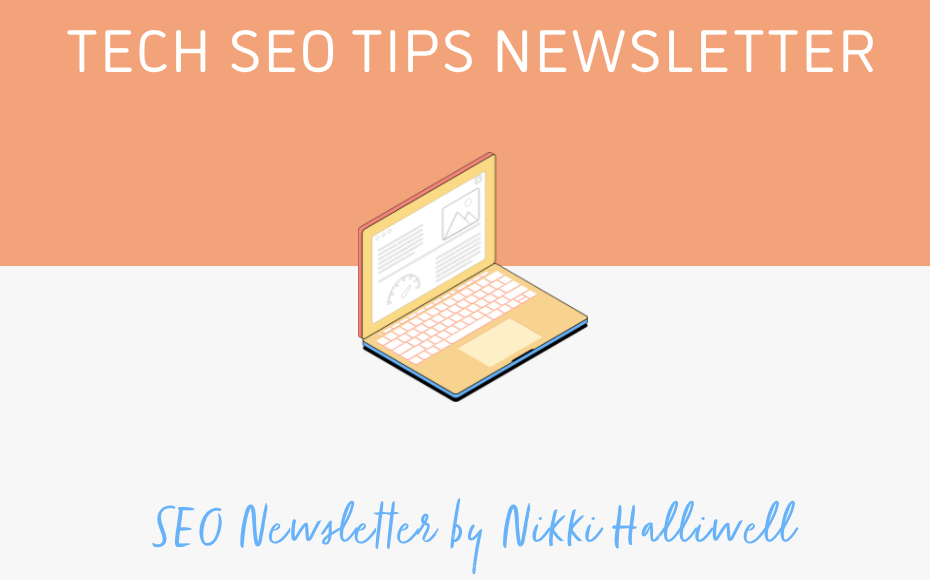 Nikki Halliwell is paving the way for the new generation of Technical SEO experts. With her ample experience and years of technical SEO knowledge, Nikki's newsletter, "Tech SEO Tips", is the newsletter of choice!
Perfect for whether you are just starting out on your technical SEO journey or are a pro looking to get some added advice, Tech SEO Tips is great for those looking to fill their boots with SEO techniques that will help them to become bigger and better in the SEO world.
Tech SEO Tips Newsletter is packed to the brim with in-depth advice, the latest news from other experts, tips and tricks and much, much more! So if you are a budding technical SEO or just in need of a new tech SEO newsletter to add to your mailing list, then subscribe for free to the Tech SEO Tips newsletter today!
As well as all of these fantastic options for your next SEO newsletter, I don't like always like to blow my own trumpet or self-plug, but please do consider mine, too. I am a very experienced professional in white label SEO, consulting and link building services. I have my own newsletter that goes into detail on all these topics and more to help you reach your fullest potential!
Whether you need some insights into SEO and how to do it better and improve, or if you are looking to start a career in SEO and want to know the ins and outs of the industry before joining, my newsletter will help you with all of this and much more!
So if you are interested in my field of SEO and marketing, then join my newsletter today. As the name suggests, I cover everything you might need to know to improve your SEO skills; subscribe to my All About SEO newsletter for free today: https://jamestaylorseo.co.uk/seo-newsletter/
But like I said initially, there are many great newsletters that will fulfil your search engine optimisation need, and with experts itching to share and collaborate their ideas and knowledge, there's plenty to choose from. SEO Newsletters are a fantastic way to stay informed about what's going on in the world of SEO without the hassle of scrolling through Google or Twitter for hours, so why not sign up for one today? And make your SEO life more manageable!
Each of these newsletters is amazing, and there's no reason why you can't subscribe to more than one. In fact, it makes sense to subscribe to a variety of newsletters that are relevant to you and help you expand your knowledge. Pick out the ones that stick out to you and enjoy your regular dose of expert advice straight to your inbox; your clients will thank you for it!
Well, that's up to you in terms of what you're actually looking to get out of a newsletter in the first place. What I've found is that, whether you're looking to keep up to date with content from a specific marketing consultant or company, then you're always bound to benefit from a newsletter (assuming it's not all just self promotion and trying to get you to buy a course!).
Newsletter are sent to you directly, so it's mega easy to keep up to date with both news from your favourite SEO source, but also to keep on top of the latest (and never ending) updates from good old Google and the like.
Where else can I get this type of up-to-date SEO info?
Blogs, YouTube… Even TikTok has some great SEO content these days! I think it's safe to say that newsletters are here to stay as one of the preferred options for the time being though.