Any type of 'consultant' is a person who has expert knowledge or understanding of that specific field of work, and an SEO Consultant is no different. Generally, an SEO consultant (freelance or otherwise) will do just that…consult! However, it is quite a broad term, so you need to know what to expect if you're going to work with one. 
As an example, my SEO consultancy services vary based on the bespoke requirements of each client. I've always been wary of any 'set' packages e.g. a bronze, silver and a gold, and different websites will require different things. One may have been hit by a manual penalty for poor link building, another may require HARO outreach to take their authority to the next level, one may need an audit to really dig deep into what issues are plaguing their site and how site authority can be better utilised.. and so on!
Below, I've outlined the more general aspects of what SEO consultancy involves, and then what you can expect if you start to work with one!
What is An SEO Consultant's Job Exactly? And if you're hiring one, what do you need to know? 
An SEO Consultant's job is way more in-depth than just helping you rank on Google. Yes, that is one of the main objectives, but it isn't just about finding the right keywords and sending you on your way. 
SEO Consultants need to know how to solve all kinds of problems and make expert decisions whilst also aligning with their client's brand and long-term business goals and aspirations. 
So, what does an SEO Consultant do exactly? Well, among many things, here are just some of the top actions and strategies you can expect from your SEO consultant:
Discovering and ranking relevant keywords

Improve the website's overall traffic organically

Help with user's experience to build and maintain loyalty

Developing overall site authority by positioning your site as a leader in its niche

Utilise multiple tools on a regular basis to outline opportunities for organic growth
Deep-diving into Search Console to discover content and site development opportunities
Running competitor content and link gap analysis to inform long-term SEO strategies
Playing the long game, and not trying to rush the process with any black hat techniques
How Do You Become An SEO Consultant?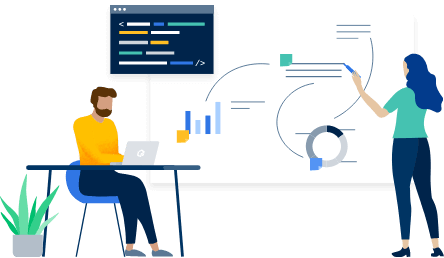 Becoming an SEO Consultant is a great career path, whether you are looking to begin a new career or wanting to take that next step in the company you are working with already. 
You can take many steps to make sure you are the best SEO Consultant.
1. Gaining The Skillset
Having the right skills is the first step toward becoming an SEO Consultant. If you want to help clients and improve business ranking goals, you need to know what you're doing.
To be successful, you need to have a range of skills, from analysis to content creation and be well in tune with your editing, writing and grammar skills. 
Learning various skills, from keyword research to developing creative solutions to problems, will help you do your job correctly and earn a good reputation within the SEO Consultant world.
2. Having Credentials 
Yes, credentials are not the be and end-all of starting your SEO Consultant career, and you can start from the bottom. Still, you need to build your skillset and your credential list; the more credentials you have, the more legitimate you are to potential business owners. 
The best part of becoming an SEO Consultant is you don't need any fancy degree credentials or qualifications to get started. You can begin by simply getting onto a course that will help you get some foundational SEO knowledge, or by getting stuck in to your own projects prior to working with clients. Actively learning and 'doing' is absolutely the best approach here. 
This foundational SEO knowledge is essential to gain the trust of potential clients and shows you are the real deal and that you're a serious SEO Consultant. It'll also help you to build those all-important case studies. 
3. Get Knowledgeable on How Search Engines Process Content 
Besides getting the skillset and gaining credentials, you also need to understand how search engines crawl, index and rank content. This will help you alter and expand your SEO strategies so you can work with your clients to make improvements continuously.
Building visibility on search engines like Google is a massive part of your role as an SEO Consultant and during any SEO campaign. So delivering the best possible search results for clients will boost your client's authority online and help you find your way through the complex world of understanding how search engines process content. 
4. Staying Relevant With Your SEO Knowledge 
Being an SEO Consultant isn't like being a plumber. You don't just learn the skill, and then you're on your way. Being an SEO Consultant takes continuous learning, growing and changing how you do your job. 
Google and search engines, in general, are constantly adapting and updating how they do things – that infamous algorithm, so staying knowledgeable about that and staying open-minded to new ideas and tricks is crucial to helping you get the best SEO results each and every time. 
Being an individual that is willing to challenge the industry's assumptions, come up with new concepts and ideas and not be afraid of trying these ideas in practice will all make you a great SEO Consultant. 
Final Thoughts
Hopefully, you now know what an SEO Consultant does, and maybe you have decided this is a career you want to pursue. But as you have read throughout this article, no two SEO consultants are the same because everyone has their own way of doing things. That's why being an individual who likes a challenge and is willing to change with the algorithm updates will help you become a fantastic SEO consultant.
But even though SEO is constantly changing and growing, there is one thing that you must remember that is not only key but is the only part of being an SEO Consultant you need to have down to an art, and that is content. 
Content is the key to everything. If you don't have solid content, you can't do great SEO. Technical SEO and content have to work together in harmony, and if one is off, the other will fail. So always make sure that content is just as important throughout your SEO consultant journey. 
Common Questions 
How Much Does an SEO Consultant earn?
The average cost in the UK for an SEO consultant is somewhere around £550 per day. These rates change depending on experience and expertise, but generally you can expect freelancers to charge anywhere from £200 right up to £1,000+ per day. 
Is Being an SEO Consultant a Good Career? 
Yes, becoming an SEO consultant is a very sought-after career within the digital marketing field because it is forever changing and evolving. So you will never be outdated or stuck doing the same thing every day.
Can You Be an SEO Consultant With No Qualifications? 
To start your career, yes, you can! I always recommended that anyone who wants to become an SEO consultant has their own site to run successful SEO campaigns on first, and then branch-out into client SEO. I'd also recommend getting experience at an agency to see exactly how the client SEO process works, and the skillset you can provide to clients if you were to go off and become a consultant.