Who wouldn't want to make money however they want to without sticking to a nine to five job in an office they hate? This is where a software affiliate programme comes into play; some of the most successful affiliate programme users are living that very dream, working when they want to, on their own time and making money sometimes very literally in their sleep!
But don't be mistaken; it doesn't all happen overnight. That's why choosing the correct SEO tools and affiliate programmes is a vital stepping stone to building that affiliated business. It is a long-term commitment that has many different obstacles to overcome.
 What Makes The 'Best' SEO Tool Affiliate Programme?
There are many different programmes and tools to help you on your affiliate marketing journey, but they all vary depending on your niche. Some are just dedicated to VPN or utilities, and others are for more of the eCommerce types, like Amazon and Alibaba; these sites have their own affiliate networks that you can follow.
But if you know how to buy traffic and target it to gain a profit, there are some CPA networks that collect offers from different areas that will give you tremendous opportunities within the affiliate world.
What types of tools should you be looking to promote?
We will look into all the different SEO and affiliate tools that will help you with your new affiliate programme lifestyle, but there are some essential tools you need before you get started if you want to be successful:
Marketplace or Landing Page Builder – This is crucial for starting up your affiliate sites, so you have a foundation to start with as you begin growing your business. These are great for adding video content, and many are also on recurring commission programmes.
Reliable Offers – You want to make sure that you are with a network that will provide you with reliable offers if you are going to be driving traffic to other people landing pages.
SEO Software – Now, we will go through some tools that will also help you with the SEO side of affiliate programmes. Having your own SEO software set up would be a great addition to your affiliate toolbox because you can stay ranking and relevant on Google.
Do you need any money for these tools to get started promoting them?
Some SEO tools and affiliate programmes are completely free to use or at least have some kind of free trial to get you started, and many others don't need a massive financial investment to get started. Some of the best affiliates started out with nothing; it is more about the dedication to seeing it through and having the correct tools and affiliate programmes to help you.
My 20 Favourite SEO Tool & Software Affiliate Programmes
Here are 20 of some of the best affiliate programme SEO tools that will be great to get you started in promoting and going after those incredible recurring commissions: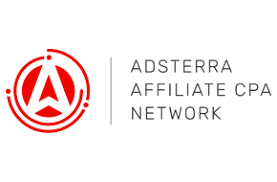 Adsterra is a great first leap if you are looking to go into running affiliate offers with paid traffic. Adsterra CPA Network allows you to connect to advertisers and increase sales, all whilst being paid for each conversion you are able to drive through paid traffic, such as from Facebook, search ads etc
Adsterra CPA Network also offers excellent SEO tools to help you gain extra payouts by driving high-quality traffic to your chosen advertisers landing page and also gives you conversions that include not only sales but also downloads, pre-orders, deposits, and so much more!
Adsterra CPA Network even has its very own software affiliate program that allows you to earn 5% of the revenue generated by the publishers that you refer to Adsterra for a LIFETIME!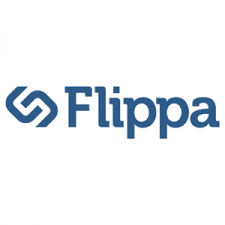 Flippa is perfect for those looking for an affiliate programme that will allow you to buy websites, build on them and sell them to someone else. This is platform is very much like eBay, but instead of clothes, you are selling and buying websites that have a healthy backlink profile that will ultimately help with their SEO growth as well.
Flippa has many great ways of ensuring that you are not getting a domain full of black hat SEO techniques, as they will give a full backlink audit to ensure that you are buying a legit website without any SEO issues.
Flippa also has its own affiliate referral program that you can sign up for and earn up to 15% on all and any successful site, store, app or digital property sale referrals.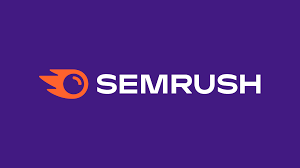 SEMRush is an SEO tool must-have when it comes to joining affiliate programmes. It allows you to see your keyword research, analyse and deep dive into your websites and fix any SEO problems that may occur all in one place.
Organic traffic is essential to the growth of any affiliate site. With SEMRush, you will be to find new points of organic growth, which will give you insight into PPC traffic if you are looking for an extra boost to your pages with affiliate links.
They also have an affiliate program that you can join that gives you plenty of commission options that you can choose from and will be paid to you after every month.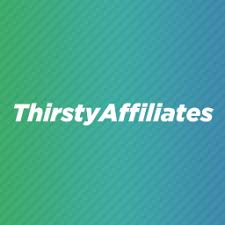 Trying to find and manage all of your affiliate's links from different networks or programmes can be long and strenuous. With Thirsty Affiliates, you no longer have to stress about that. Thirsty Affiliates are a  link managing programme that will allow you to make and manage affiliate links all in one place.
They even have some pretty awesome SEO tools to help you and your links stay up to date, such as automatic keyword linking, geolocation link redirects and advanced reporting.
Thirsty Affiliates also have its own affiliate software program that you can join to earn some extra money. With their program, you are able to earn up to 30% commission on each sale from your referred customer and with Thirsty Affiliates by your side; it is easy to keep track, manage and monetise your affiliate links.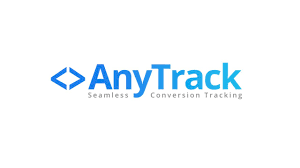 AnyTrack is all about helping your track and syncing conversions from any of your affiliate programmes using different integrations like Google Analytics and Facebook Pixel and will help automate your growth in real-time.
Not only that, but AnyTrack is designed to run alongside Google Ads, Bing Ads, Facebook Ads and any SEO campaigns to connect the marketing and sale channels all into one place.
AnyTrack has a great affiliate program of its own that can offer you a 15% commission on any subscription that joins through your referral affiliate link.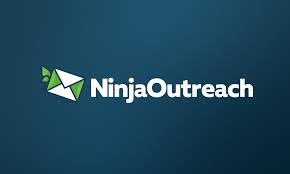 Ninja Outreach is a fantastic tool to use if you are looking to discover and build relationships across different marketing backgrounds. From managing multiple influencer marketing campaigns to generating leads, Ninja Outreach is the place to go to grow your business.
But it also has an affiliate program to die for! Ninja Outreach gives you a 6-month cookie duration allowing you to make the most of the massive 50% lifetime commission, and to make this deal even sweeter; you can run PPC campaigns for your own affiliate sites too, which a lot of other affiliate programs don't allow you to do!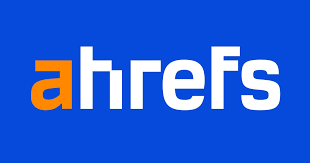 A piece of excellent SEO marketing software, Ahrefs lets you gain in-depth information about your and your competitor's backlinks, new or lost and shows their growth. Ahrefs also helps improve website linking from your broken pages and allows you to redirect them to your updated or relevant page.
Ahrefs has many different SEO tools to help you get the most out of your affiliate programmes, such as Site Audit and Site Explorer, to give you a full rundown of the workings of your website and what needs to be improved.
They also have an affiliate program that can offer you a lifetime commission of 20% per sale you make by clicking on your affiliate link.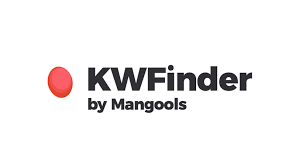 Not only does Mangools have a vast range of SEO tools that can help you perform SERP analysis, site audits and loads more, but it also makes it easier for your customers to track down long-tail keywords, making your SEO even better and saving you more time.
But Mangools also has an affiliate program of its own. It allows you to earn a commission every time someone upgrades to a paid account after clicking on your affiliate link and registering. This is a great platform to start out in the affiliate business and have to have both your SEO and your affiliate all under the same roof.

Keywords are vital to the success of your affiliate site or any website for that matter, so that's why AccuRanker is great to have under your belt. It is known to be the fastest keyword rank checker in the world, meaning you can find new or old keywords quickly and effectively.
Accuranker also has a software affiliate programme that allows you not only to use this site for your keyword ranking but also to earn a little extra cash. Being an affiliate with AccuRanker works by someone clicking on your affiliate link and signing up; you then can earn a 20% commission on their monthly payments!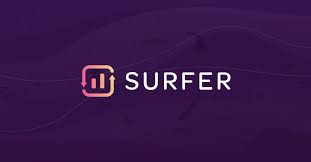 Having SEO that works in your favour is Surfer SEO's most significant achievement. By driving more organic traffic to your site through your content marketing, it identifies the right keywords to target and helps you create awesome content that Google will be more likely to rank highly!
Surfer SEO can not only help you with your SEO, but it can even get your affiliate business started. With their program, you can get a 25% commission on all sales and even get a chance to win a prize every month as part of the Surfer SEO affiliate program.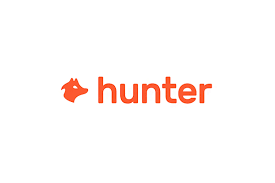 Email marketing is a big part of becoming even more successful within the affiliate programme world, and having a tool to help you with that is crucial. That's where Hunter comes into play. Hunter.Io can find you a professional looking and working email address within seconds.
Hunter also has an affiliate program that you can join. Still, unlike some of the programmes, this one only lasts around 12 months instead of as long as you want, but when you join, you can receive up to 30% commission on all sales, even if that's for just a year, it will get you into that affiliate marketing world.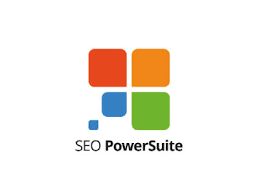 This tool really is a Power House when it comes to SEO. It has everything you could possibly want in an SEO tool, from backlink analysis to website audits to keyword rank tracking, all you would ever want is in one place, and it's designed to make your life easier with a two-minute set-up process, so you don't have to dread going through a million forms to join.
But SEO Powersuite doesn't stop there. They also have a terrific affiliate program that will give you a whopping 33% commission on all sales, which is much higher than many other SEO affiliate programs.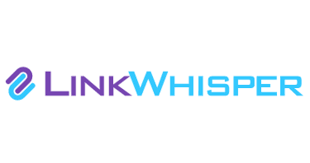 Internal links are extremely important to any SEO as it helps to drive the search traffic, but Link whisper takes it up a notch by using AI technology. Link Whisper has made internal linking even more intelligent and allows you to write blogs or landing pages and give you linking suggestions as you type, so then all you have to do is press save, and the internal linking is done for you!
Link Whisper is more of a single sale SEO tool rather than per month, meaning when it comes to its affiliate program, you might be less likely to earn a steady income. You will receive a 30% commission from each sale, so you will gain some nice pocket money regardless of how regular it is.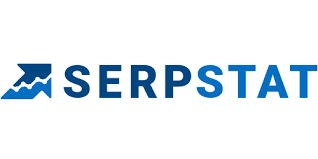 Serpstat is one of the bestselling products of its category on Appsumo. It has over 400 great reviews for its impeccable SEO tools, from SERP analysis to link building; this tool can do it all! Plus, it can give you some extra cash too.
With Serpstat's affiliate program, you can gain a commission by the amount of business you send its way, and all prices start at a 5% commission but then slowly climb as you provide more to them, so it's a win, win situation for both of you and Serpstat.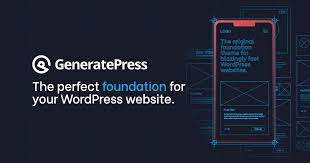 If you need a quick and easy way to build a WordPress website, then GeneratePress is the plugin for you! With over 3.5 million downloads, this plugin can't get any more popular and gives you the tools you need to build a successful, working website.
GeneratePress also has a very popular affiliate scheme that pays up to 30% commission on all sales, and the best part is you don't even have to be a GeneratePass user to be an affiliate. So if you don't personally need it but want to earn some money from it, this is a great place to go.

Page speed. If you have a slow coach site that makes you wait a million years to just get on the homepage, you will lose customers and sales. That's why having an SEO tool like NitroPack is so important to have on your website. Nitropack can reduce your site speed, giving you an average 69% increase in your speed score.
NitroPack also allows you to earn some commission with their software affiliate program. You can make a nice 20% commission for the first 18 months when a customer clicks on your link, and being part of this program saves you money because NirtoPack gives you a 5% discount off their SEO tool so you can get improving your site speed for less!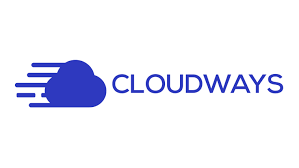 Now Cloudways is a web hosting tool, which isn't totally adjacent to SEO, but as far as web hosting platforms go, this one will allow you to earn a nice amount if you are looking for a new affiliate program to join.
Cloudways has two different affiliate commission programmes you can join. The bounty payment model will pay up to $125 for 46-80 sales per month. Or you have the lifetime commission model that will give you an upfront sale of $30 per sale and a 7% decrease in your subscription every month someone buys and uses Cloudways.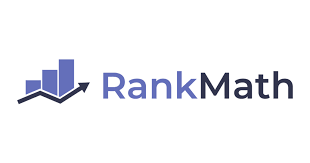 Rank Math is the SEO tool of all SEO tools and allows you to access and control all of your site's on-page SEO and helps you gain more organic search traffic. It's the perfect tool to use if you want to upgrade your WordPress site to the best it possibly can be.
Alongside that, Rank Math also offers an affiliate program that you can join that will give you a 30% commission on all sales you make through a click through your affiliate link. You can even join this affiliate software program if you don't have your own site. As long as you do paid search, guest blogging or email marketing, you are able to sign up.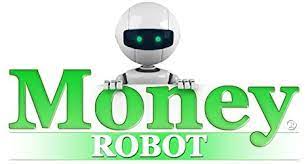 The way Money Robot is designed is so that everyone is a winner. It basically pushes your content out to thousands of different websites and, in turn, gives you really reliable and valuable backlinks. From SEO professionals to small-town business owners, everyone who uses Money Robot benefits from its advanced link building tools and SEO features.
Money Robot also offers an outstanding affiliate program that can give you a massive $100 commission on every single sale you make of their software, and then they will provide you with an additional $20 for anyone who signs

If you are big in Amazon affiliate marketing, then AMZ Watcher is a great tool to have by your side as you can keep track and note of any broken Amazon links that could lose you lots of money. AMZ Watcher can also help you link out to and find alternative affiliate programs for the same product, finding you and other affiliates like you the best deals.
AMZ Watcher's affiliate program works on a 20% commission basis per sale, and one subscribed customer can earn you an extra $20 per month. With a monthly payout scheme, AMZ Watchers is a dedicated affiliate software you can trust!
What alternatives do you have to writing a blog post review? 
Thinking in SEO terms, you may just want to write a blog post to promote a certain product or indeed another affiliate programme. But, in recent years, I've found some really good success with YouTube alongside writing blogs as a means of both supporting the content in the article, and utilising YouTube/Video SEO as its own approach.
There are so many options when it comes to promoting your favourite tools. Video and blogs are mine… TikTok is also giving me increasingly good returns based on very short reviews, so that might also be one you check out (and it's surprising how well it can work).
Drop a comment below about your favourite approaches for promoting your favourite SEO tools, programmes or networks.
If you liked this post, you might also love: