A good web hosting provider for SEO content is important. Sadly, you can't just write good sales copy and hope for the best, although good copy is of course an irreplaceable part of the puzzle. I'd always advocate for any beginner to hire a web design agency or a freelance dev in order to get their design and hosting to where it needs to be – but hosting it still an important component that you need to be aware of. There's no use paying for a fully bespoke website, and then plonking your website on a shared hosting package. 
So, what do you actually need to be aware of? Let's have a gander.
How did I get to this list? What qualifies as the 'best' overall for speed and SEO?
There are enterprise hosting solutions that are much faster than any public or well-known host, but ultimately they'll cost a fortune and unless you're a large business it's simply not feasible to be paying for a package that costs 4 or even 5 figures per month.
That being said, I am constantly tweaking and testing my hosts due to the number of affiliate websites I own, so there's nothing to see that I won't be updating this regularly with new solutions that I come across.
But anyway, back to the question at hand. The reason I chose these hosts is that they offer the best speed and overall usability for their price. I've been stung by bad hosting platforms in the past because I either didn't know any better, or simply wanted to save a bit of money. But as you'll see in this guide, you can get high-quality hosting without spending an arm and a leg.
Why is hosting and speed an important part of SEO?
It's no secret that speed is a core ranking factor, and with Google rolling-out the Core Web Vitals update which focused specifically on the UX of your site (of which speed is a large factor), there's never been a more important time to get your speed up to scratch.
Now, a bit of a disclaimer here. No hosting platform in the world is going to give you 100/100 scores on Page Speed Insights or allow your site to load lighting fast if you haven't taken the necessary SEO steps to ensure that it's optimised in a way that Google expects to see.
So, let's quickly cover some of the important speed aspects that you need to know (and get right) before you change hosts:
Ensure that all files are compressed where possible
Update jpg,png etc image formats to something more modern such as webp 
Minify all files where possible
Consider lazy loading images if your site is very image-heavy, and if they're not necessary for above-the-fold load completion 
Pre-render scripts where possible 
Defer the loading of scripts that are not deemed critical – this means that the browser calls only the scripts or files it needs to first, without having to wait and download 100+ more when it's not necessary to do so 
Cache images and files that are static 
Make sure you're continually reviewing plugins on your site – if it's not needed, get rid of it. You don't want to bloat your server with tons of plugins that just sit there doing nothing
There's more to be said on page speed than just the above, but at least make a start prior to getting your hands on a lighting-fast host.
Best For Beginners 
Best For Experienced SEO's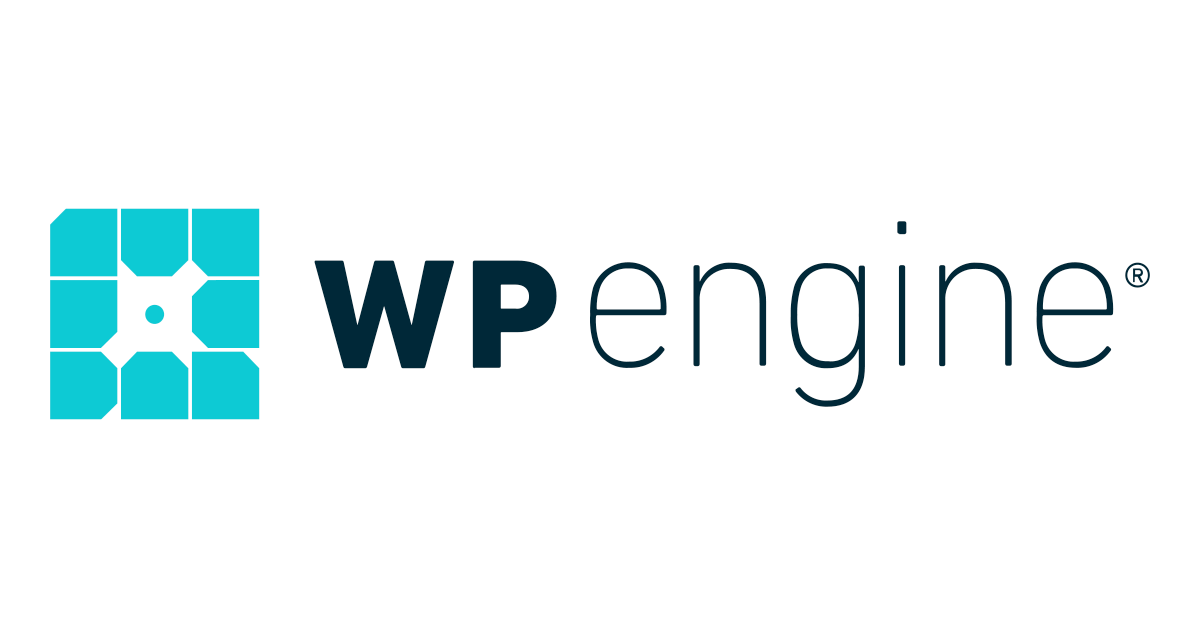 Best Value For Money 

 The 10 best hosting providers for speed – Listed 
These are in no particular order as I've listed my firm favourites above – have a gander below either way! 
Bluehost is not exactly boutique; part of EiG, the size of the support behind it of course shapes the kind of services offered. Its size has its positives and negatives, which will be explored in more depth below. 
Features
Shared hosting.

Sharing a server is often a more cost-effective way for smaller businesses to operate, and Bluehost offer it, from $8.99 per month. 

 

Domain names.

Bluehost aren't the cheapest provider, but for some the ease of use may be a selling point.

VPS.

Virtual Private Servers lie somewhere between private and shared servers; they facilitate specific server configurations, without the added cost, and Bluehost offer this from $29.99 a month. 

   

Private servers.

For bigger sites with heavy traffic, Bluehost offer this option from $124.99 per month.
Pros
   

Massive storage and unlimited bandwidth. 

   

Cheap rates at first, which then increase exponentially – be warned!

   

Impressive uptime scores. 

   

Free 30-day trial. 
Cons
   

Not the highest speeds (except for uptime scores.)

   

Not optimal for those based outside of the US (slow web speeds for foreign visitors.)

 

Marketing heavy – upsell pitches which can become tedious, especially seeing as you're already paying for the service.
SiteGround, set up in 2004, is also not exactly new to the market. Started by a group of students, it has seen steady growth, now with nearly 2 million domains and over 500 staff members. The support is impressive, as is the loading speed, with some of the best results on the market. They offer three shared server plans, which will be sufficient for all but the biggest of sites.
 Features
Unlimited traffic. 

24-h email, phone, and chat support.
 Plans
StartUp.

Perfect for small sites, and users needing under 10 GB. Includes the cache service.

GrowBig.

Suitable for hosting more than one website up to 20 GB. Access to backup systems, Ultrafast PHP and their staging tool.

GoGeek.

Up to 40 GB, access to Git repositories, and white label hosting is supported. 
Pros
High speed. Both hardware and software are optimised for speed, and thus the results are impressive.

Excellent uptime. Some of the best around, with nearly 100%. 

Great support.

Diverse server locations (Europe, America, Asia, Australia.)

Unlimited traffic.
Cons
Cost. Not the cheapest out there, but also definitely not overpriced for what you get.

Only offers shared server packages. This won't be a problem for most users, but could become a limiting factor.
Flywheel offer managed WordPress hosting services, and are one of the most popular companies to do so. In addition to managed hosting, it provides many tools to help grow your business, a nice added bonus for some, especially the smaller types of business who would consider this kind of hosting options. 
Features
Free, protectable demo sites for clients.

Saveable WordPress web templates for reuse with subsequent projects.

Nightly backup for peace of mind and added safety.

Security – there's already protection from malware and the like, meaning security plugins become to a certain extent redundant, adding simplicity and cutting costs.
Plans
Tiny

. $15 per month, up to 5000 visits per month, good for portfolio work.

Starter

.

$30 per month, up to 25,000 per month.

Freelance.

$115 per month, good for up to 100,000 visits per month, a great option for medium sized online stores.

Agency.

$290 per month, up to 500,000 visits per month, supports up to 30 websites.
Pros
Great at what it's designed for, that is WordPress specific tasks and creation.

Fast service with global servers, suitable for international sites and services.

Good support system.

Feature dense, great for web design for clients with demo features.
Cons
More expensive than some of the competition, especially at the higher end of their offerings.
As the largest independent web host in the UK, Krystal are clearly doing something right. They're not the largest host in this review series, but what they lack in size they more than make up for with added features, and their claim to using 100% green energy since 2017. 
Features
24/7 customer support.

60-day money back guarantee – most only offer 30 days, if a guarantee is offered at all.

Powered by green energy since 2017; in a world where eco is becoming less of a USP and more of a minimum necessity, it's good to get ahead of the curve.

All data stored on SSD in London. 
Plans
Amethyst.

£4.99 per month, 2 sites, daily backups, 10 GB SSD storage.

Ruby.

£9.99 per month, unlimited sites, unlimited storage, daily backups. 

Sapphire

. £29.99, 100GB Premium NVMe SSD, 4-hourly backups, PCI-DSS scan compliant.
Pros
Wide variety of services.

60-day money back guarantee.

Eco-friendly – a potential marketing point for your website and brand.

Excellent support, helped by their small size. 

Guaranteed 99.99% uptime.
 Cons
Only have servers in the UK.

Speed – performance only slightly better than average.
WP engine, as the name suggests, offers managed WordPress hosting. Lots of companies offer this, so the competition of tough. WP engine is certainly a strong contender in this market; it's quick, offers a choice of global data centres, and is neat and easy to use.
 Features
Data centres in North America, Europe, and Asia.

Its own caching system and CDN.

Automatic updates, aid with malware detection, and automated backups.

WP Engine Page Performance, a tool to examine metrics on your site's performance.
Plans
A slightly daunting but highly versatile 12 plans to choose between, from $25 per month all the way up to $350 a month. The cheapest offers a single site, 10 GB of storage, and 25,000 visitors per month. At the other end of the price scale, you get added security, multiple sites, plugins, and automated updates.
Pros
Amazing customer support.

Excellent features.

Excellent quality of service.

Reliable and fast.
Cons
Not the cheapest managed WordPress host by a long shot.

Potentially intimidating range of features for newcomers to the market.
What marks Hostinger apart from its competition is its pricing. It's incredibly competitive in this regard, making it a good option for those starting out or without much start-up capital. However, does this pricing affect the quality of the service provided?
Features
Excellent uptime, and above average loading speeds. 

Global server locations, allowing for truly international use; this is helped by multilingual support services. 

30-day money back guarantee.

Free domain name and website builder
Plans
Single shared plan.

$0.99 per month, 1 site, 10 GB storage, free SSL, weekly backups.

Premium shared plan.

$1.99 per month, 100 sites, 20 GB storage, free domain, SSH access.

Business shared plan.

$3.99 per month, 100 sites, 100 GB storage, free CDN, daily backups.
Pros
Cheap, great for those starting out. 

Good speeds.

Even premium plans are still cost effective.
Cons
Inconsistent uptime. While above it is states that the uptime is excellent, they also have had poor periods where it has dropped to 99.32%.

Cheap plans require 48-month commitment, after which the price rises steeply.
Fasthosts has been around for years now, since 1999, and offers fairly cheap services at an average quality. Like other cheap services, they soon hike prices up dramatically after the promotional period, so it's important to be aware of these caveats before getting overly invested.
Features
Relatively cheap, and fairly simple to use and navigate.

UK based data centres – good for local use, not so great for international sites.

Automatic WordPress installation when you sign up for the WP hosting plan – easy if you're a complete beginner! 

Free SSL certificates
Plans
Ignite.

£2.42 per month, 1 site, 10GB SSD, unlimited bandwidth.

Momentum.

£4.84 per month, 3 sites, 20 GB SSD, unlimited bandwidth.

Ultimate.

£9.68 per month, 100 sites, 120 GB SSD, unlimited bandwidth.
 Pros
Cheap, and a fairly decent number of features.

Good, 24/7 customer support, available through telephone and LifeChat. The support staff are both knowledgeable and willing to help, which helps in times of stress.

Midrange loading speed.
Cons
Terrible uptime record – over a 6-month period it was 88.45%, which is absolutely shocking, considering most think of 99.5% as a bad score. This alone means it can't really be considered an option, until the issue is rectified.
HostPapa achieves the rare combination of being both a cost-effective option and eco-friendly. It uses 100% renewable energy, which has been a USP since their inception. As with other budget options, they achieve this competitive pricing through long term billing options, based on 12, 24 and 36 month contracts. This may put some people off, but it's often the trade-off you have to make when trying to cut costs!
Features
Good value plans, with server locations in America, Canada, and Europe. 

Good self-help options, with 2539 articles on most topics you can imagine. 24/7 support lines are also available for those who need them.

30-day money back guarantee.
Plans
Starter.

£3.95 per month, two websites, 100 GB SSD storage, free domain registration

Business.

£11.99 per month, unlimited websites, unlimited SSD storage, unmetered bandwidth.

Business pro.

£19.99 per month, the above plus a security suite and 6x claimed performance and speed.
Pros
Good uptime – HostPapa guarantees that it won't drop below 99.9%.

Great support.
Cons
Very slow loading speeds – 20.8 seconds, compared 8.0 seconds as an average benchmark.
CloudWays, a cloud based managed WordPress host, is an excellent and affordable option for many users. Claiming an optimum mix of security, performance, and speed, this review checks if those claims stand up to the test, looking at the best features and any potential downfalls.
Features
Cloud based WordPress site hosting, with multiple copies stored for added security. If the main server goes down, a copy will go live from another available server.

24/7 expert support.

Dedicated firewall to secure the site from potential hackers.

A feature that automatically heals any issues, lowering the probability that your site could crash.

Choice between five cloud providers.

A useful assortment of tools. 

Quick load times and guaranteed 99% uptime.
Plans
$10 per month, 1 GB RAM, 1 core processor, 25 GB storage, 1 TB bandwidth.

$22 per month, 2 GB RAM, 1 core processor, 50 GB storage, 2 TB bandwidth.

$42 per month, 4 GB RAM, 2 core processor, 80 GB storage, 4 TB bandwidth.

$80 per month, 8 GB RAM, 4 core processor, 160 GB storage, 5 TB bandwidth. 
Pros
Choice between high performance servers.

Excellent load time.

Free trial. 

Pay as you go plans rather than long, 12-month contracts.

Free SSL certificate.
Cons
No server modification, as they're managed.

Add-ons aren't free.
Offering shared hosting of WordPress, Wix, Weebly, SquareSpace and other website builders, all with unlimited disk space, DreamHost seems ideal for many users at first glance. However, its budget pricing does come with limited support – this review sees if it's worth giving it a go. 
Features
Practically unheard of 97-day money back guarantee; a quarter of a year should be more than enough to see if you're happy with the results.

Good features, even on the basic plans.

Carbon neutral. 

Free WordPress site migration.
Plans
Shared hosting plans
Shared Starter Plan.

$2.59 per month, 1 website, unlimited bandwidth and storage.

Shared Unlimited Plan.

$3.95 per month, unlimited websites
Managed WordPress Hosting plans.
DreamPress Plan.

$16.95 per month, 1 website, 30 GB storage.

DreamPress Plus Plan.

$24.95 per month, 1 website, 60 GB storage, unlimited CDN.

DreamPress Pro Plan.

  $71.95 per month, 1 website, 120 GB storage, priority support.
 Pros
Free domain.

Long cancellation period.

Quick account activation.
Cons
Slow load speeds. 

Average uptime – 99.9%, which is eight hours over the year.
Conclusion
A good host won't solve all your problems, but it'll certainly solve a lot of them related to speed, ease of use and support when things go wrong. I'd urge you to test and trial a few different platforms as you're going to want to go with the platform that is right for you, and works with your skill level.
If you like this guide, you will also enjoy: