HARO (Help A Reporter Out) is awesome. I think we can all agree on that!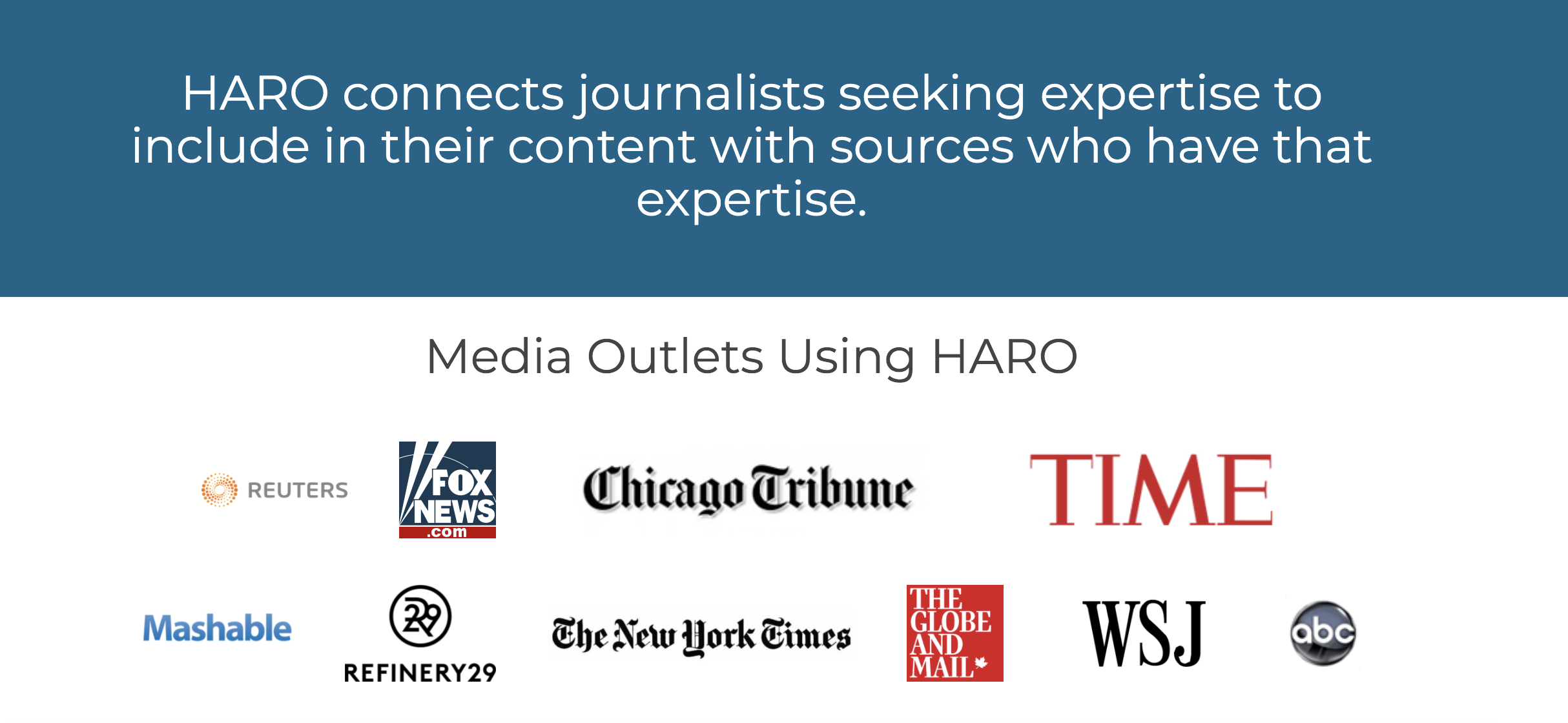 As far as free resources go, HARO is truly an incredible one. What other way are you going to land quality, high-authority links without ongoing digital PR or a lofty monthly budget? Alright, there are a few ways, but my point is that you don't have to be a large agency to make the most out of this service.
HARO is great in that it's very straightforward in its approach. Journalists need features, and you (or your client) are ready and waiting to give the answers. The service will send you daily emails, of which you can either have their entire queries list, or sign-up specifically for things like business and finance queries.
Personally, I like to sign up for all of the emails – a morning, afternoon and evening email. That's because you can often get features with journalists or publishers who do not relate directly to your sector or niche, and by providing them with a relevant response you can still land a high-authority link.
Some of the links I've obtained via HARO outreach
I'll be the first to say that I don't spend anywhere near as much time on link building for my own site as I should (I'm sure many marketers can relate to that one!). Having said that, I've still been able to land some awesome links from high-authority sites – let's have a gander at a few:
URL: https://databox.com/content-grouping-google-analytics
Ahrefs DR: 78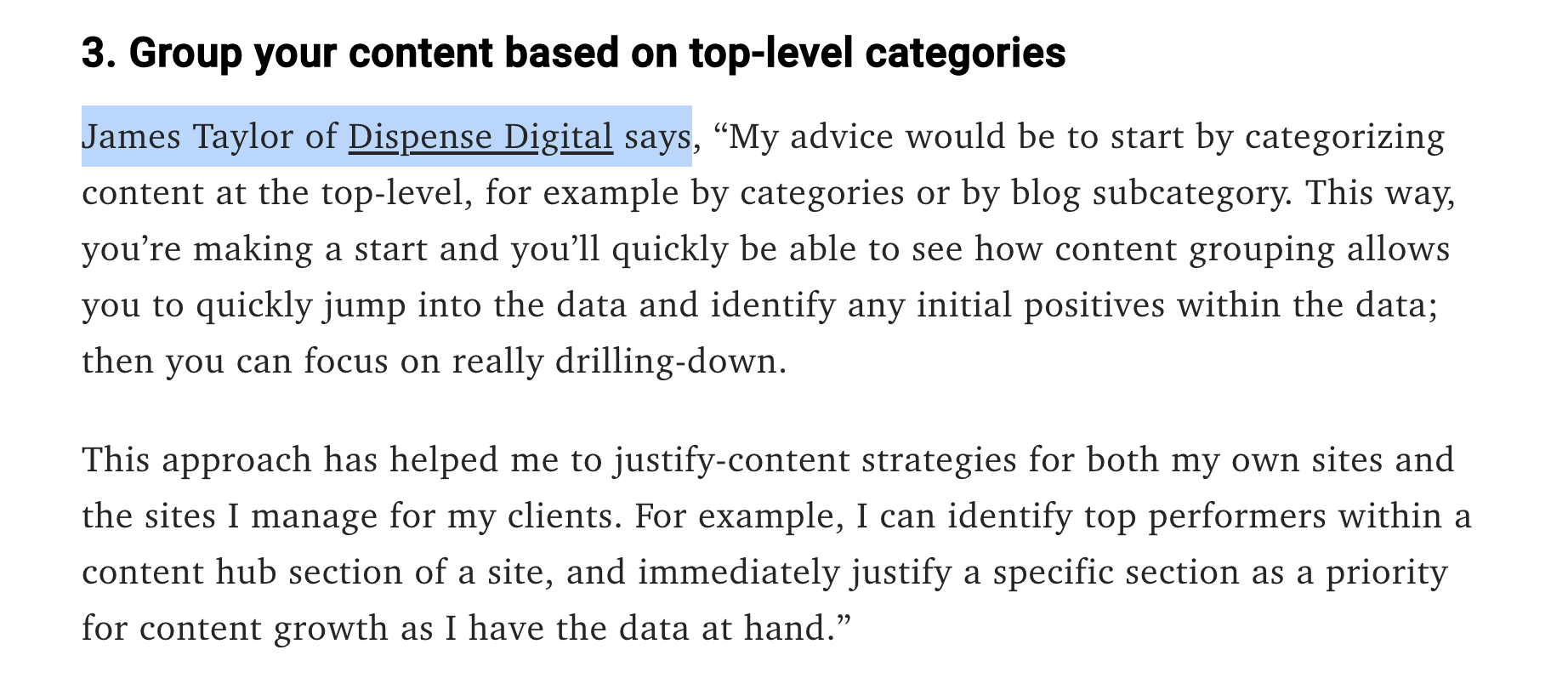 URL: https://www.underpinned.com/magazine/skills-every-freelance-content-writer-should-master
Ahrefs DR: 48

URL: https://delante.co/how-to-get-ready-for-core-web-vitals-seo-specialists-tips/
Ahrefs DR: 47

If you check out my link profile you'll also see some other authoritative sites. There's another tool I use called QWOTED, which I cover in my link building guide. Check it out after you've got to grips with HARO – it's another amazing, free tool (but the free version is very limited). There are also a few links in there on some generic business websites, but again obtained through HARO outreach using the steps outlined a little further down in this article.
For example, this link was from a book recommendation – nothing to do with SEO!
URL: https://www.prettyprogressive.com/46-best-self-empowering-books-to-read-in-these-turbulent-times/
Ahrefs DR: 43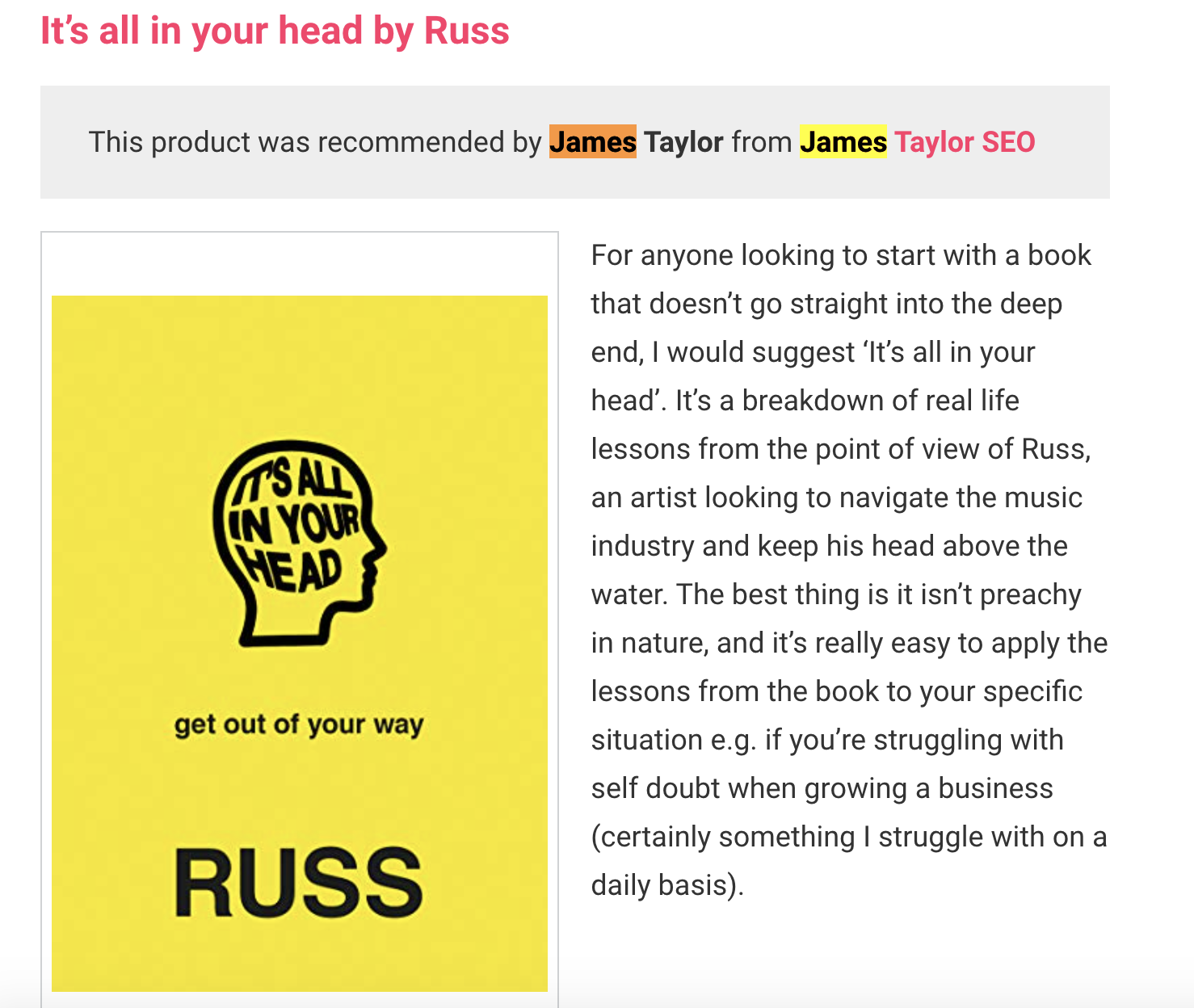 My 6 tips for effective HARO link building
1. Create a custom email account for yourself (or your client)
This one is important as it can get very messy when you're trying to outreach across multiple accounts, or for several clients. Also, you want your responses to be as unique as possible, and not all coming from the same account to try and snag a feature for multiple clients.
Yes, it can be a bit frustrating having to set up an account per client, but it works so much better and allows you to keep track of your responses much easier too when you're using the free version of the service.
This also means you can set a custom signature per email account. In the custom signature you should include the following (this information is taken directly from what one journalist very directly asked for as part of their query – and it makes so much sense):
Name
Short Bio
Link to a headshot (not an attachment as this will not pull-through into the platform)
Link to the site
2. Don't take forever to reply
On average, journalists have to write anywhere between one to five articles per day (data via The Dublin Inquirer). They're literally crying out for quality content to publish, and they don't have all day to wait around for a reply.
The following is taken directly from the HARO site, so there's no excuse to miss an email as it comes through:
"Sources will receive three emails a day, Monday through Friday at 5:35 a.m., 12:35 p.m. and 5:35 p.m. EST, with requests from reporters and media outlets worldwide."
3. Provide a response according to the request
By this I mean that if the journalist or publisher is asking for 50-100 words, don't send them 750. It's a waste of your time and they're not going to read it. I even like to directly bold my main answer sentence or paragraph so that they can immediately see the main section of the response, and pull it out as required. For example here's a response that ended up in a feature… short and sweet, and fairly generic too:

4. Don't make your response too commercial or spammy
Anyone requesting a response for a query via HARO is going to be bombarded with answers. You can bet that a lot of these will be spammy in nature, so don't fall into the trap. If you provide a quality response that actually answers the question and fulfils the intent of the query, you're going to get a link. If you're writing a response that reads likes a dodgy landing page from 2003 stuffed with keywords, you're probably not going to get that feature.
5. Consider (and plan) the types of queries you want to reply to
This is another one that sounds obvious, but when you're doing this type of outreach for yourself and your clients you have to have a plan to make the process as efficient as possible. For example, I want to go through every HARO email I get because I go specific and then go broad in my search, but I have a process. Using the example for this site, that's something like:
Immediately 'Control/Command-F' for my main target keywords that would naturally sit within a query e.g, :

SEO
Marketing
Content
Link
Google
Search

Head to the business section of the email – Is there anything relevant here that broadly relates to your service offering e.g. any responses looking for a freelancer or business owner
Go even more general…within the 'general' section – A quick look here to see again if there's anything generic where you can add value with a reply (like my book example at the start of this guide)
6. Involve your client
This final one might sound like a no-brainer, but if you're trying to pitch some fairly specific queries, you might not get very far when it comes to providing a generic answer when an expert opinion or in-depth response is required. Get your client involved and let them know that you may require a quick response from time to time (freeing you up to respond to all of the others that you can).
Other website like Help A Reporter Out (or, at least, the alternatives I like to use daily)
There are loads of sites like HARO, and the below are some of my favourites which I like to use on a daily basis as part of my retained link building services. Have a gander!
And, as broader platforms for outreach:
Conclusion
Hopefully this guide has helped to shed a bit of light on exactly what Help A Reporter Out is, and why it's such an incredible resource for digital marketers at all levels.
It can often be disheartening to see case studies where agencies or even freelancers are landing a lot of press coverage because their client has the budget to spend. With HARO, you don't need to spend a fortune to land high-authority links. It's bloody brilliant. There are also paid options if you really want to supercharge your outreach via this service specifically.
And oh! I nearly forgot the shameless plug. If you want to talk about link building for yourself or your clients, I'd love to chat. Drop me a message or give me a call on 07393 286 400.